Showing empty view when searching for tickets
The Ticket List View shows empty results when trying to search for tickets.
The message below comes out:
There is nothing to display here.
The most common cause is the whitespaces within the search bar.
To resolve:
Click the Quick Search bar above the Ticket List view.
Remove the whitespaces.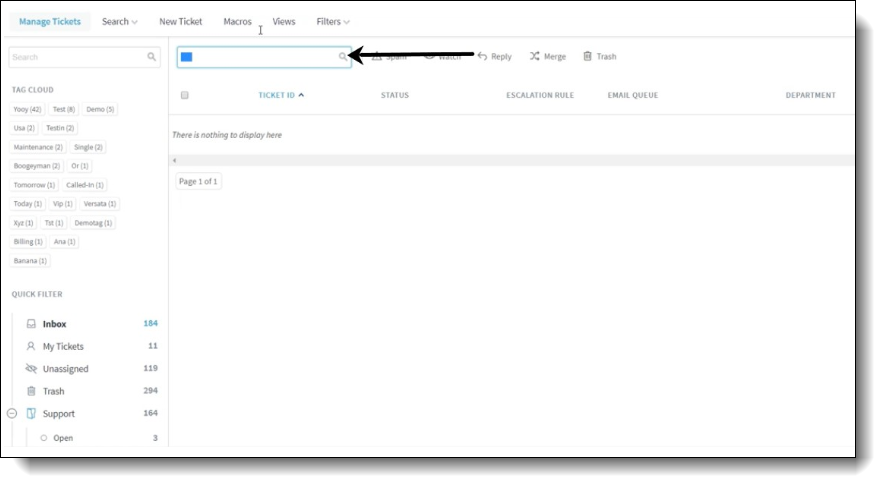 Remove whitespaces