How to configure
Kerio Operator

to connect to plusTEL in Denmark

Learn how to connect Kerio Operator to a SIPSession Initiation Protocol - A communication protocol used for voice and video calls in Internet telephony or private IP telephone systems. account with plusTEL.

NOTE

This information is designed for Kerio Operator 2.4 and newer.
Prerequisites
We assume that you already have a plusTEL SIP account and know your SIP credentials. (If you do not know the credentials, contact plusTEL.dk to receive this information.)
Before starting this procedure, ensure you have:
Your SIP authentication name.
The SIP registrar/proxy hostname.
Configuration
Log in to the administration interface of your

Kerio Operator

and go to the Call Routing screen. At least one extension is needed before creating the SIP Interface.
Click Add a SIP Interface.
Enter an interface name, choose the option New provider and enter your telephone number.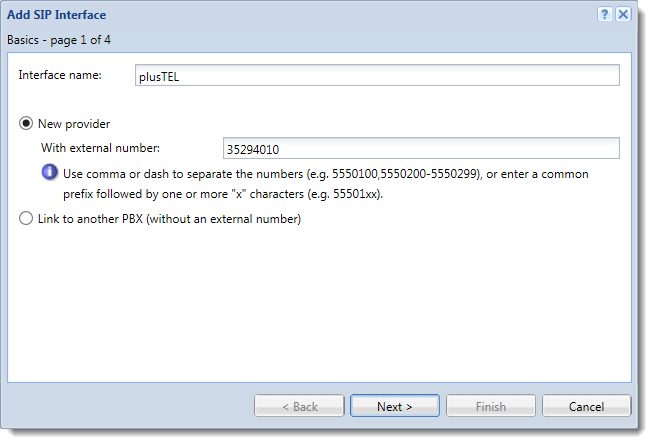 Click Next.
Choose the extension to receive incoming calls on and if you like, enter the prefix

Country codes, area codes, a number, or a set of numbers that are dialed before the telephone numbers.

that will be used to dial out.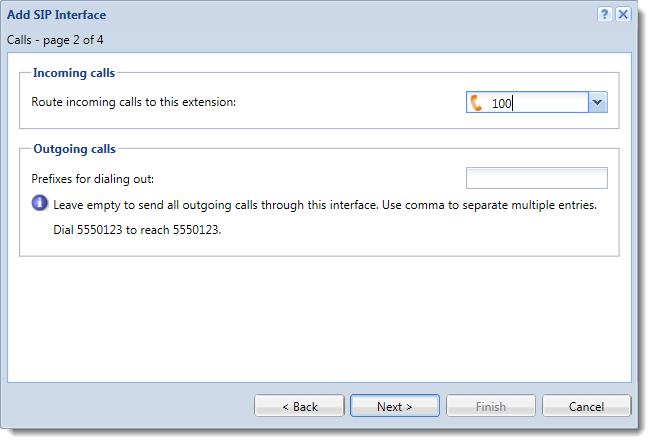 Click Next.
Enter the Domain (IP address/hostname).
Enter your SIP username and password.
Ensure Required to register is checked.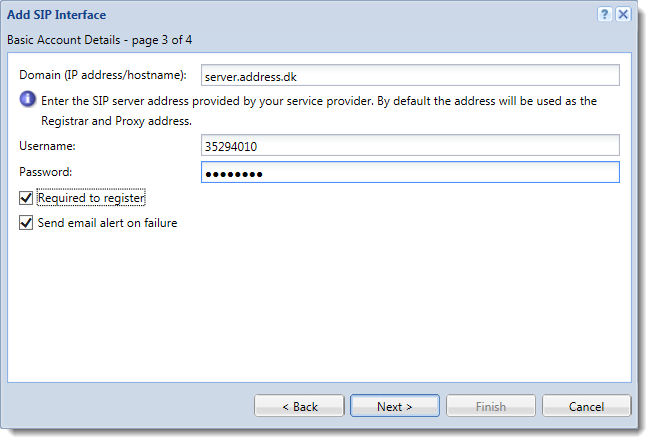 Click Next.
Verify the information in the Summary section and click Finish.
Your connection to plusTEL is now configured.
plusTEL description
plusTEL is a registered VoIPVoice over Internet protocol - A digital telephone system that uses the internet as the transmission medium, rather than the PSTN. Service Provider in Denmark.
For further information contact:
SIP-Trunk
plusTEL ApS
TEL: +45 35294010
info@plustel.dk
Kerio Distribution
MikroGraf as
TEL: +45 70222101
info@mikrograf.dk
eStation ApS
TEL: +45 35294000
info@estation.dk