Users setting priority for their own tickets
This article guides you on how users can set the priority of their own tickets.
To do this, follow the below steps:
Log into the Admin Control Panel and open the Template Group you want to edit.
From the Settings: Ticket tab, you can set the User can select a ticket priority field to Yes or No.

NOTE:

This option is enabled by default.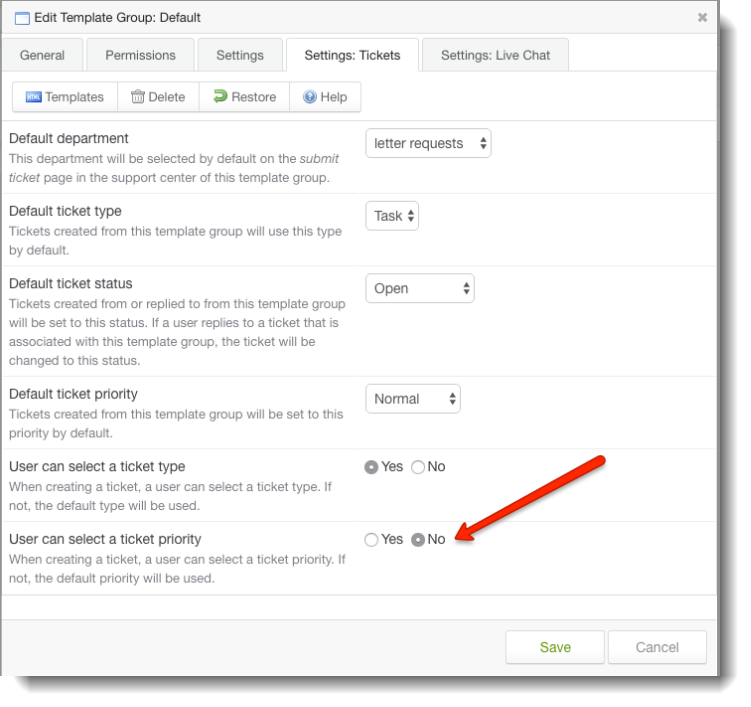 With this option enabled, users are now prompted to select a priority level when submitting their support requests.
If disabled, there is no option to choose, and GFI HelpDesk assigns the default priority.
For more information, see Restricting Users from Setting the Ticket Priority.