Configuring the Whitelist
The WhitelistA list that contains information about what should be allowed by GFI WebMonitor. is a list of sites, users and IP addresses that are automatically excluded from all filtering policies configured in GFI WebMonitor.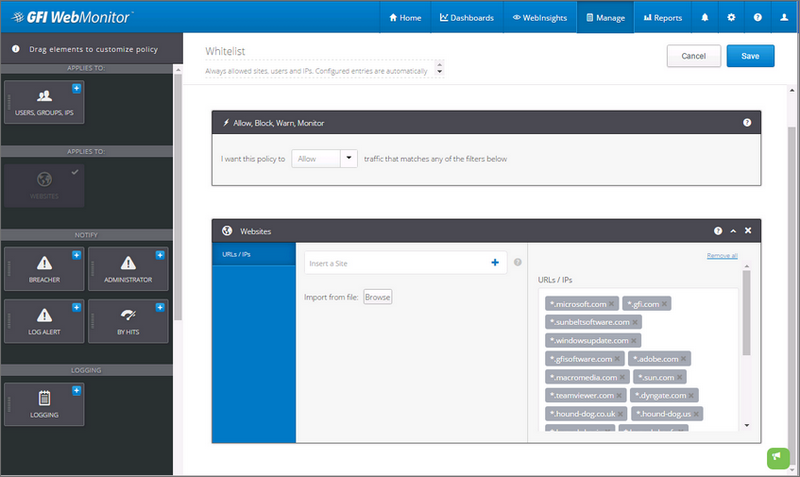 When GFI WebMonitor is installed, the Whitelist is automatically populated with a list of sites that are needed by GFI WebMonitor for system updates. Removing these sites from the Whitelist is not recommended.
Using the whitelist, you can configure a list of users or IP addresses that do not need to be monitored or protected. These users still consume a product license. For more information refer to Licensing information.
See also: