Providing the required permissions to the Exinda AD service
When installing the Exinda AD Connector on a server that is not a domain controller, ensure that the account in charge of running the service is an Active Directory domain admin account.
To provide the required permissions
Run Services.msc as an Administrator.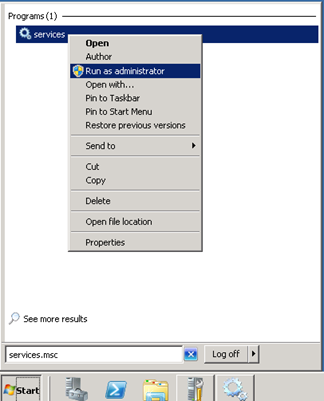 Find the entry for the Exinda AD service.
Right click on it and select Properties.
On the Log On tab, click Browse and select the domain and administrator account.
NOTE
The domain and slash (\) are required.
Type the Password and confirm.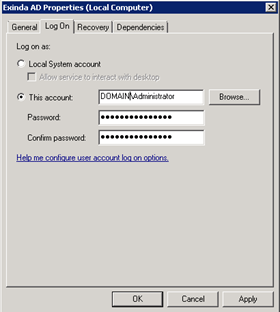 Click OK or Apply to save the changes.
Restart the service.
Complete the following tasks to continue…