Deployment in an Internet Gateway environment
Install GFI WebMonitor in Gateway mode to use GFI WebMonitor as a trusted agent that can access the Internet on behalf of client computers. All outbound and inbound client traffic is routed through the GFI WebMonitor gateway.
During the Configuration Wizard, you are asked to specify the Internal network interface card, and by default, WebMonitor will bind to it on port 8080.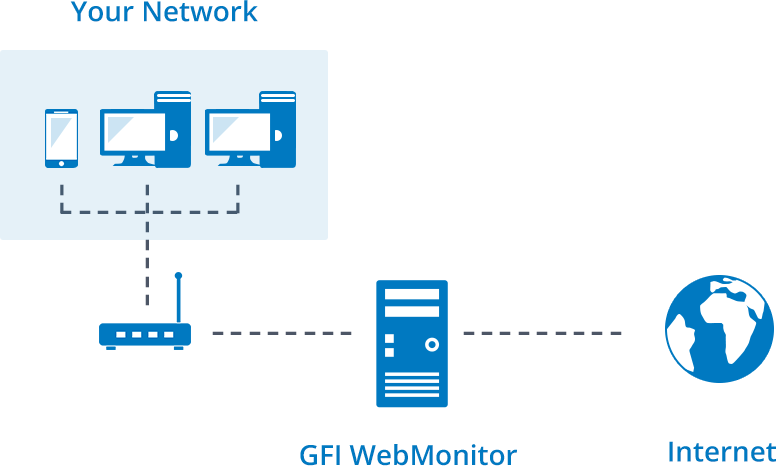 In this scenario, GFI WebMonitor is installed on the gateway machine, and all network traffic passes through GFI WebMonitor. However only HTTPHypertext Transfer Protocol. and HTTPSHypertext Transfer Protocol over Secure Socket Layer (SSL). traffic are filtered.
The Gateway mode supports three types of proxy configuration: