Deployment in a Simple Proxy environment
Install GFI WebMonitor in Simple Proxy mode if you want to route client HTTPHypertext Transfer Protocol. traffic through GFI WebMonitor and non-HTTP traffic through a separate router. To select this mode, ensure that:
Users are using a router to connect to the Internet

GFI WebMonitor

is installed within the local LAN

Local Area Network.

.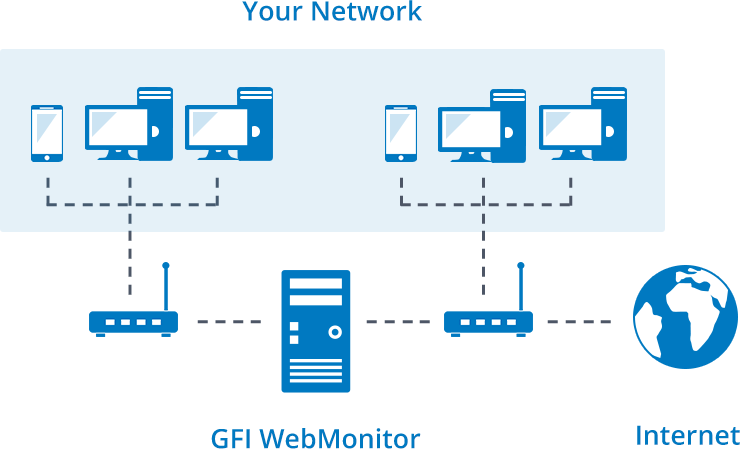 The router must be configured to block all traffic except traffic generated by GFI WebMonitor. This can be achieved by using one of the following methods:
| Option | Description |
| --- | --- |
| Port Blocking | Blocking client requests and allowing GFI WebMonitor traffic. |
| Traffic Forwarding | Forwarding all traffic from the client to GFI WebMonitor machine. |
The Simple Proxy mode supports two types of proxy configuration: