Tips for Apple iPad
This topic provides a few useful tips for a better administration user experience on Apple iPad.
Screen orientation
It is recommended that iPad is held in the landscape mode while working with the Kerio Administration interface. For viewing longer dialog boxes, hold the device in the portrait mode.
Tree of sections
To get more space to view the section content, hide the tree of sections on the left.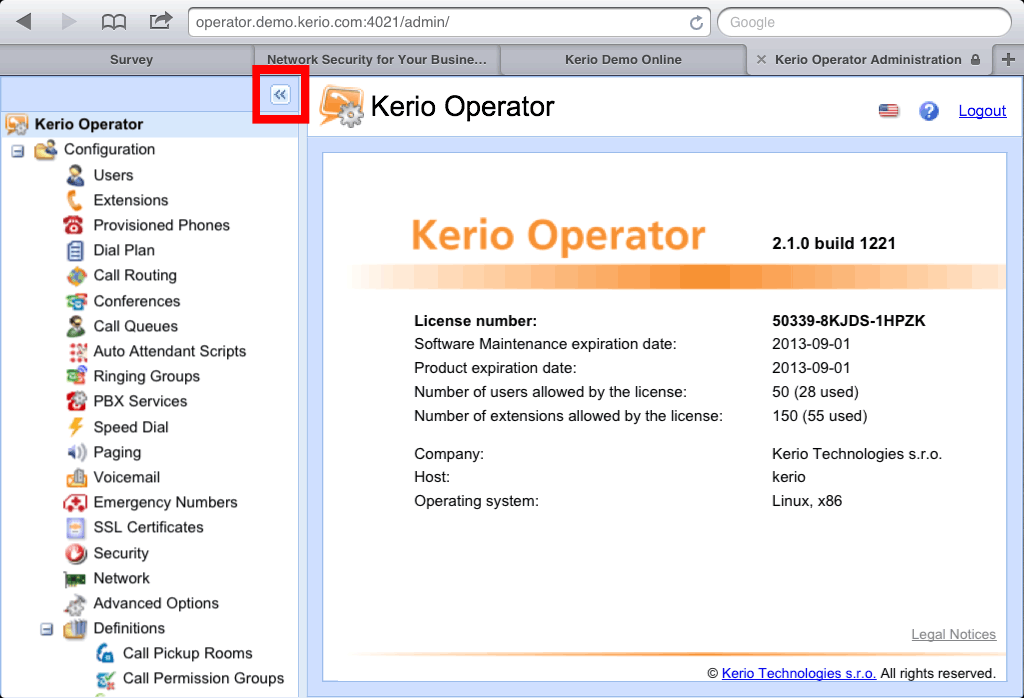 Pop-up menu
To open context menu (e.g. in logs), tap the screen with two fingers at a time.
Sort by columns
Select the column and tap to set sorting or open a menu.
Editing table values
First, select a table row. To change the value, single-tap the particular spot.
Logs
If you use search, you can go to the previous or next occurrence by using the arrow buttons.
Log pages can be scrolled by dragging with fingers. The more fingers you use, the faster the page scrolls.
NOTE
If you have Multi-Touch allowed on iOS 5, you can use up to three fingers for log scrolling.