Using alternating email addresses when scheduling events
NOTE
New in Kerio Connect 9.0.2!
If users have multiple email addresses, you can use any of them when scheduling events in Microsoft Outlook without duplicating events in your calendar.
Adding an alternative address to Microsoft Outlook
To use an alternative email address for scheduling events, users must specify this address in their Kerio Outlook Connector:
Open Microsoft Outlook.
On the

Kerio Connect

tab, click Options.

Click Customize Sender.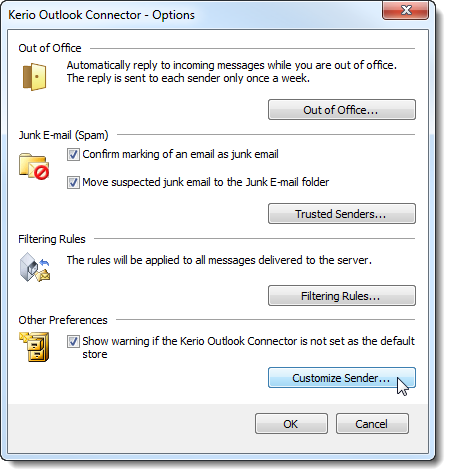 In the Email address field, type the email address to use for scheduling.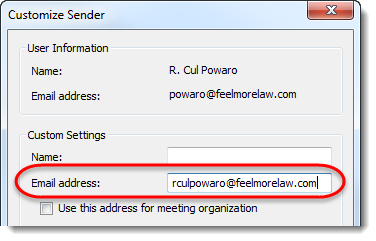 Click OK.
Now all your events use the specified email address.