Sorting messages in MS Outlook
Messages delivered to you Microsoft Outlook via Kerio Outlook Connector (Offline Edition) are stored in folder Inbox. If you have additional folders, you can move messages:
manually — drag messages to folders
automatically — sort messages using filters
Creating filters
To sort messages to folders automatically, follow these steps to create filters:
In MS Outlook on tab

Kerio Connect

, click Options.
Click Filtering Rules.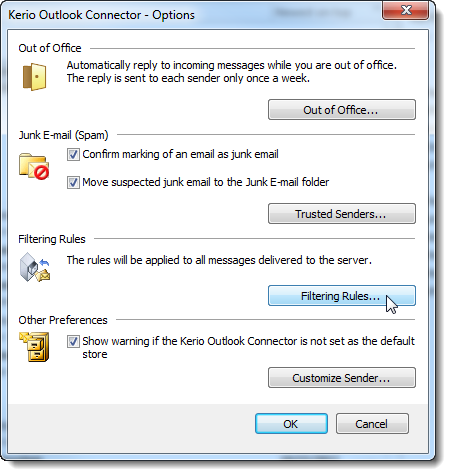 Create new or edit existing rules. Messages may comply with multiple rules. If you want messages to be filtered by the first rules which matches, select the Stop processing more rules option in the Select the actions section.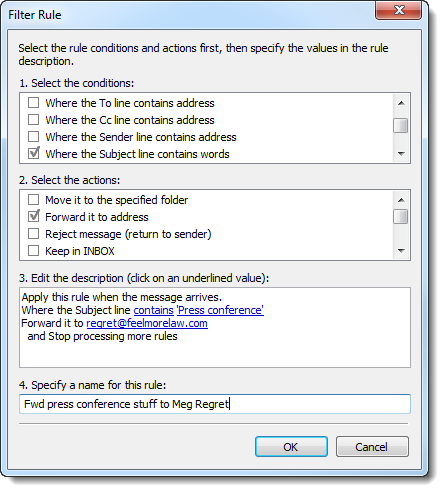 Click OK.
Rules are tested from the top downwards. Use the Up and Down buttons to move rules within the list.