Uninstalling Custom Applications
Using this feature, you can control the installed applications, on which computers, and uninstall any unauthorized applications present on network computers.
To uninstall applications:
1. Select Remediate tab > Remediation Center and click Uninstall Applications.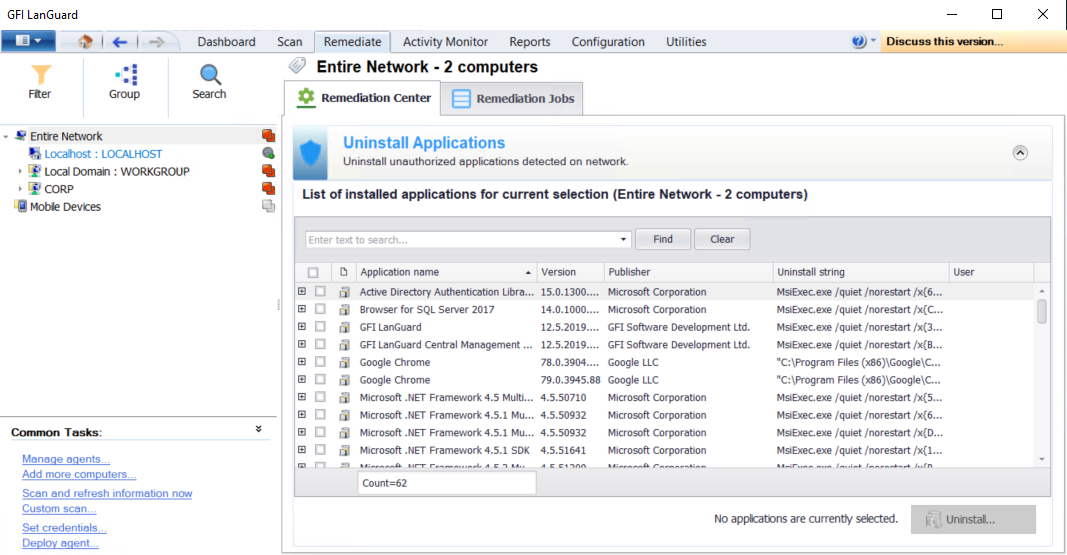 2. Expand the application to display the list of computers and select the computers where the application will be uninstalled.
3. Repeat step 2 for all applications that will be uninstalled and click Uninstall.
NOTE
Key in a criteria and click Find to search a vulnerability. Click Clear to clear previous search results.
4. Configure the options described below:
5. Click OK.
6. To view the un–installation progress, click Remediation Jobs from the right panel.