Agent properties
To modify agent properties:
1. Click Configuration tab > Agents Management.
2. From the right pane, right–click an agent and select Properties.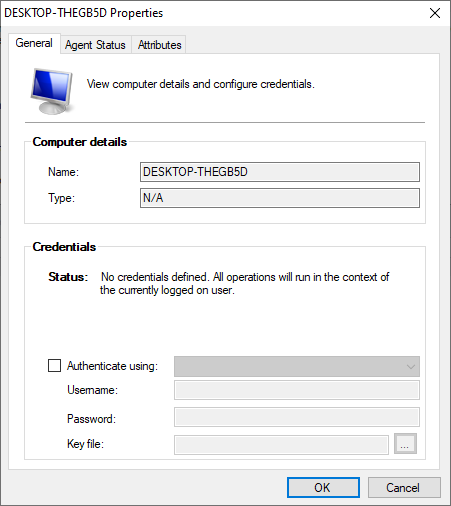 3.(Optional) From General tab, specify the name, type and authentication method for the selected agent.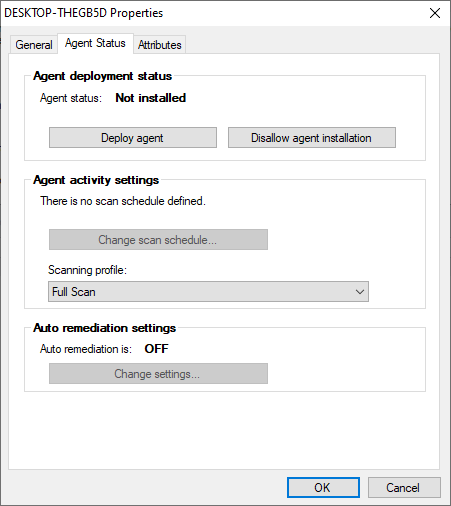 4. From Agent Status tab, enable/disable agent deployment by clicking Deploy agent or Disallow agent installation.
5. Click Change scan schedule… to configure the selected agent's scan schedule.
6. From Scanning profile drop-down menu, select the active scan profile.
7. From Auto remediation settings, click Change settings… to enable/disable agent auto–remediation. For more information refer to Configuring auto-remediation options.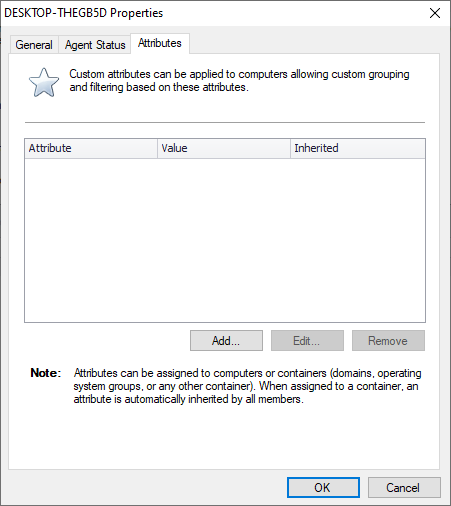 8. Click Attributes tab to manage the attributes assigned to the selected computer. Use the Add, Edit and Remove buttons to manage attributes.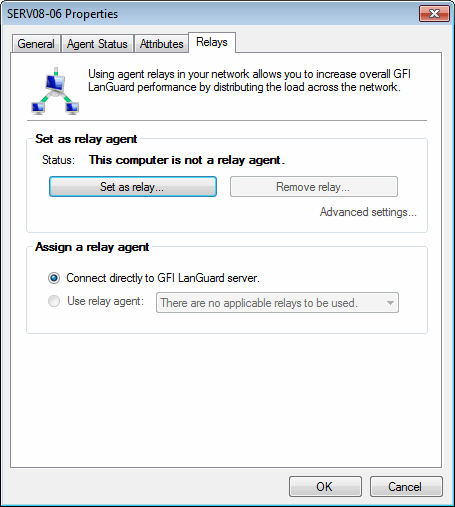 9. Click Relays tab to configure agent relays. Relays enable computers other than the one hosting GFI LanGuard to act as GFI LanGuard server. This helps you load-balance traffic directed to that machine and optimize network scanning performance.
10. Configure the options described below:
Option
Description
Set as relay
Set the selected computer as a relay agent. The selected computer will send product updates and patches to other agents to reduce the load from the

GFI LanGuard

machine. Click Set as relay... and follow the configuration wizard.
Remove relay
Remove the relay agent role from the selected computer. Click Remove relay... and follow the configuration wizard.
Connect directly to

GFI LanGuard

server
The selected computer will download product updates and patches from the

GFI LanGuard

server.
Use relay agent
The selected computer will use a relay agent to download product updates and patches. Select the relay agent to use from the drop down list.
11. (Optional) Click Advanced Settings and configure the following options:
12. Click OK twice.