Configuring template groups
To configure template groups login to Admin interface.
Go to Options > Templates > Groups.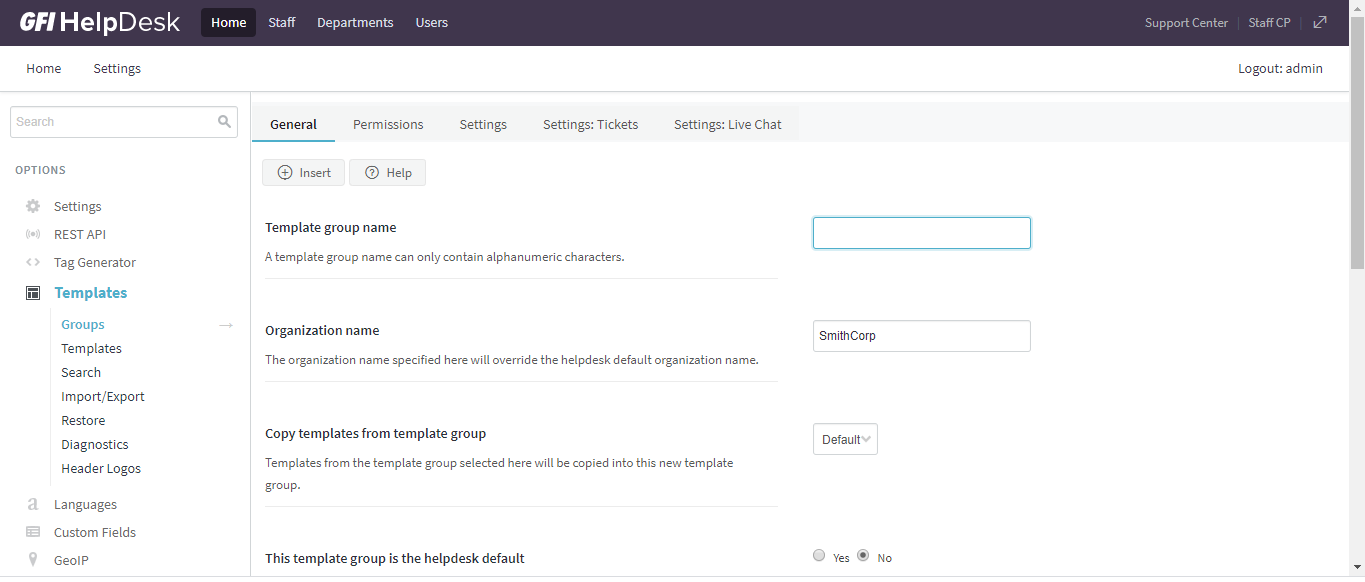 A template group selected as default is routed to by default when helpdesk domain is accessed from a browser. A template group can be accessed via following generic URLUniform Resource Locator is the address of a web page on the world wide web.:
https://[yourdomain].com/index.php?/[templategroupname]
Once a template group has been accessed, it is set as default for the web browser via cookies. This means that helpdesk domain URL (without an explicit template group name) redirects to it.