Call blocking
Call blocking enables you to control the fax numbers to which users can send faxes. GFI FaxMaker checks the call block rules before fax transmission to block faxes sent to numbers starting with matching entries.
For example, to block specific users from sending faxes to international numbers, add a call blocking rule to your international dial prefix (example, 00 or 011).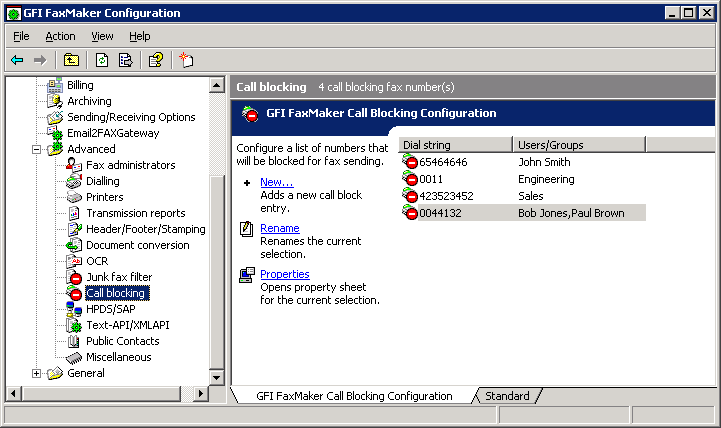 1. From GFI FaxMaker Configuration, navigate to Advanced > Call blocking node.
2. Click New….

3. Key in the number to block and click OK.
4. Assign users to the configured Call block or leave empty to apply the rule to every user.
5. Click OK.