Backing up received faxes
Faxes received on particular routing rules can be backed up to a folder.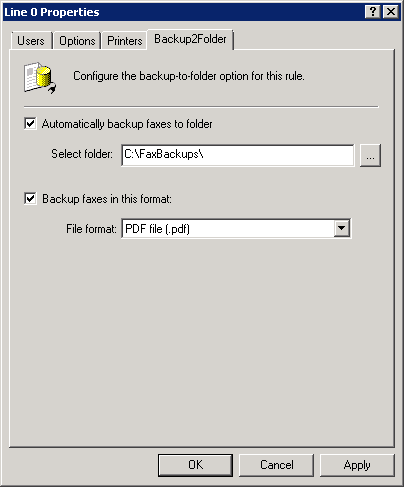 1. From the routing rule properties dialog, select the Backup2Folder tab.
2. Select Automatically backup faxes to folder and specify where to backup faxes.
3. Select Backup faxes in this format and select the format in which to store faxes.
4. Click Apply.