Licensing information
During the GFI FaxMaker installation, you are requested to key in your GFI account or a license key.
NOTE
GFI FaxMaker stops sending faxes and SMS once the subscription expires. Renew the subscription to unblock the fax queue.
To review and modify licensing details, from GFI FaxMaker Configuration, right-click General > Licensing and select License product….
Alternatively, you can log in to the GFI FaxMaker website and go to Settings > System Settings > Licensing.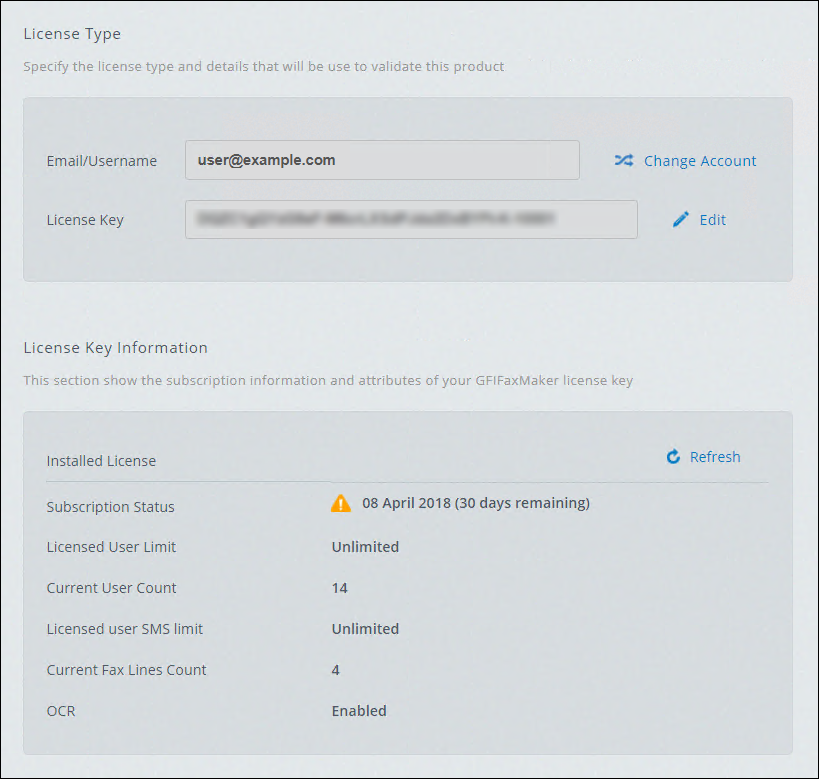 Use this node to view current licensing information or to enter your License key number.
Under the License Key Information, the following data is available: