Adding a Synchronization Folder
File synchronization enables users to sync files between their computer and GFI Archiver. Files dropped into the Synchronization Folders are automatically uploaded to GFI Archiver.
To add Synchronization Folders, right-click the File Archive Assistant icon in the system tray to open the settings dialog.
In the File Archive Assistant Settings page:
1. Click the Synchronization Folders tab.
2. Click Add to open the Synchronization Folder Wizard.
3. Click ... <![CDATA[ ]]>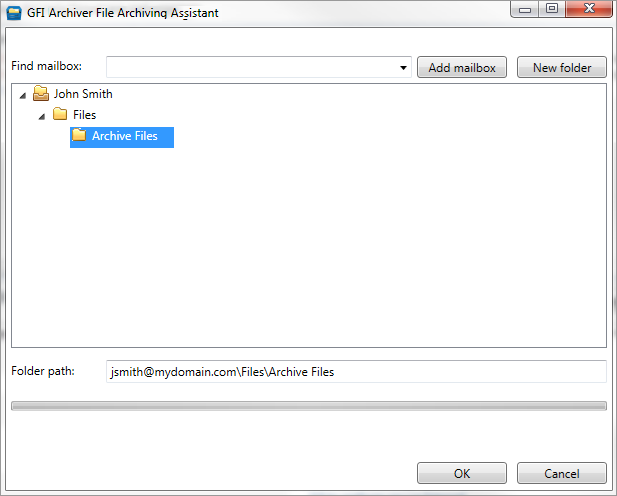 4. Browse to select the destination folder on the GFI Archiver server. Additional options include:
Option
Description
Add mailbox

This feature lets you add another user's mailbox as the destination for your archived items. Type a user name in the Find mailbox field. When the name is selected, click Add mailbox.

NOTE

To add another user's mailbox, you must have access to that mailbox.

New folder
To create a new destination folder in the

GFI Archiver

server, click New folder.
5. Review the path of the destination folder and click Next.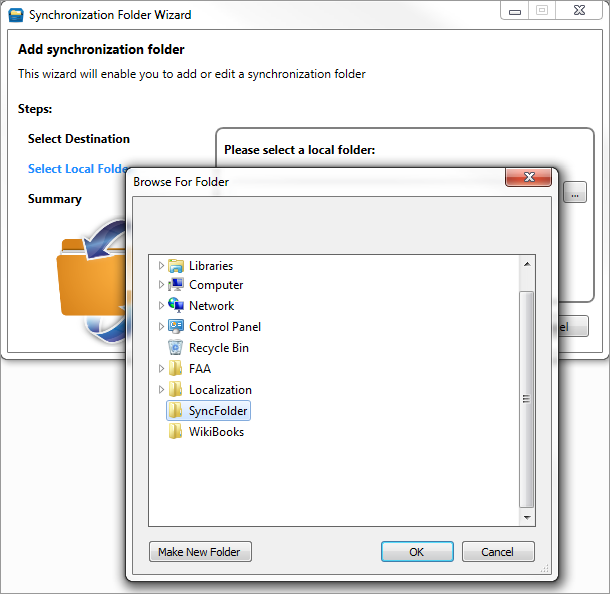 6. Browse to select the local folder on your computer. This folder will be synchronized with GFI Archiver and any files saved in it are automatically archived in GFI Archiver.
7. Review the path of the local folder and click Next.
8. Click Finish.