Inactive Accounts
The Inactive Accounts area enables you to generate a report that shows internal accounts that are no longer active.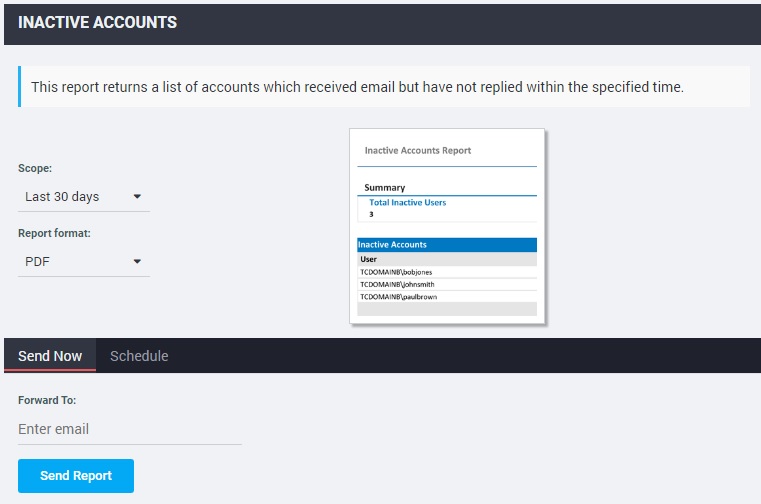 Filter report using the following criteria:
| Option | Description |
| --- | --- |
| Scope | Specify date range or use default setting (Last 30 days). You can only select dates in the last 6 months. |
| Report format | Select the type of output. Reports can be exported as an attachment in PDF or Excel (.xlsx) format. |
NOTE
An inactive account is an account that has received emails but has not sent any emails in the date range covered.
The report returns a list of inactive accounts.
For further information, refer to:
Generating MailInsights reports