Setting up a
Microsoft Office 365

Journaling Mailbox

The following steps guide you to create a new user dedicated to email journaling with an Exchange online license. All emails exchanged between your users will be forwarded to this mailbox.

1. Login into Microsoft Office 365 as a user with administrator rights.

2. Go to setup > quick start > start.
3. Choose default domain and click next.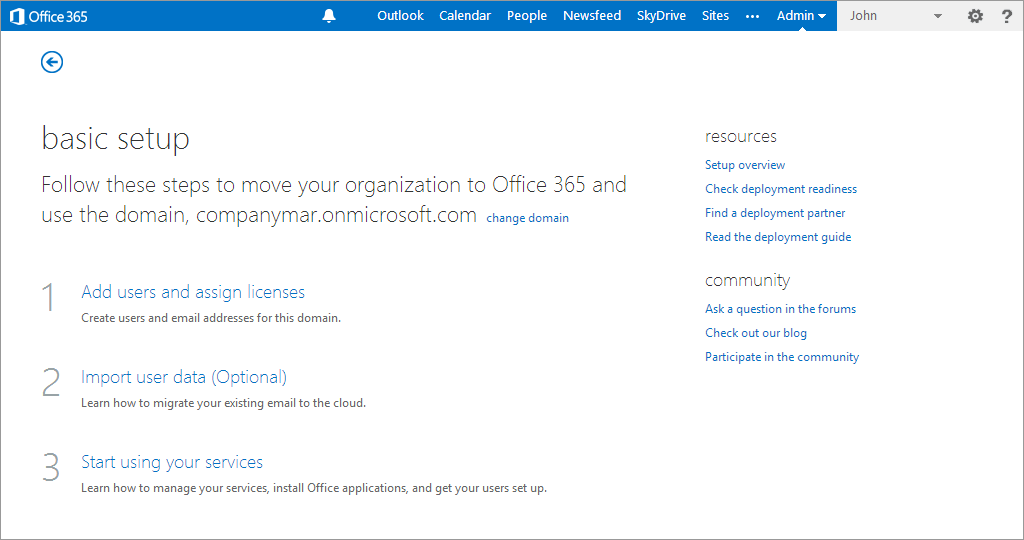 4. Click Add users and assign licenses. Click next.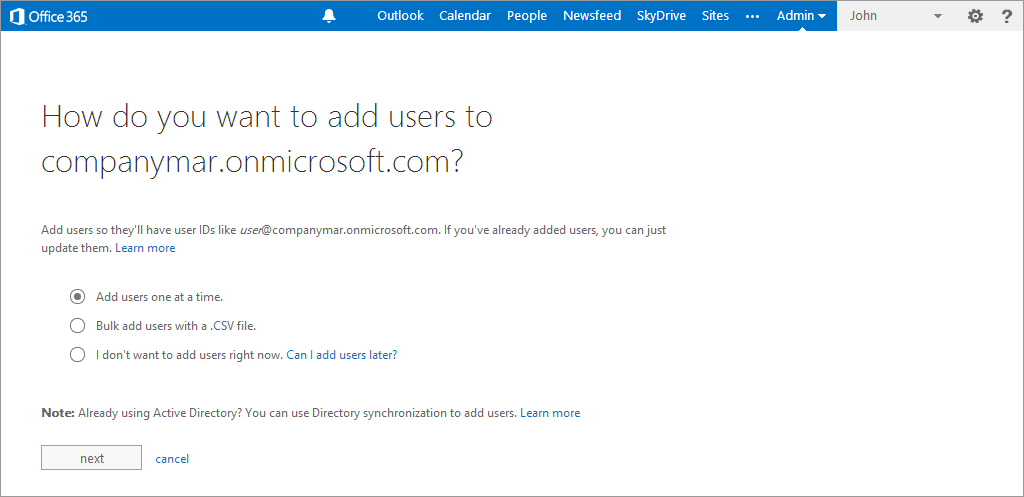 5. Select Add users one at a time.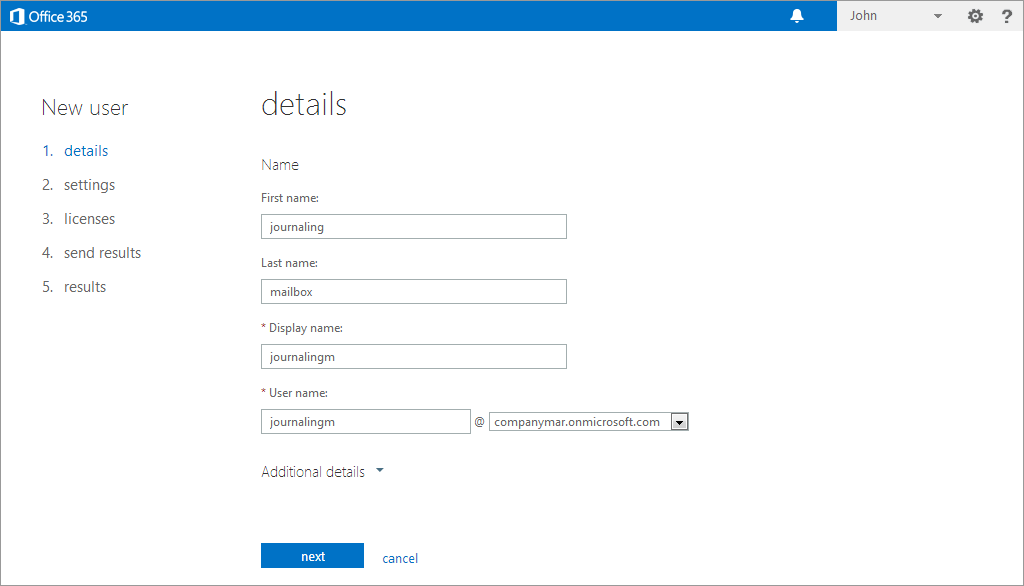 6. Add the following user details:
First name, for example, journaling.
Last name, for example, mailbox.
Display name, for example, journalingm
User name, for example, journalingm
7. Click next.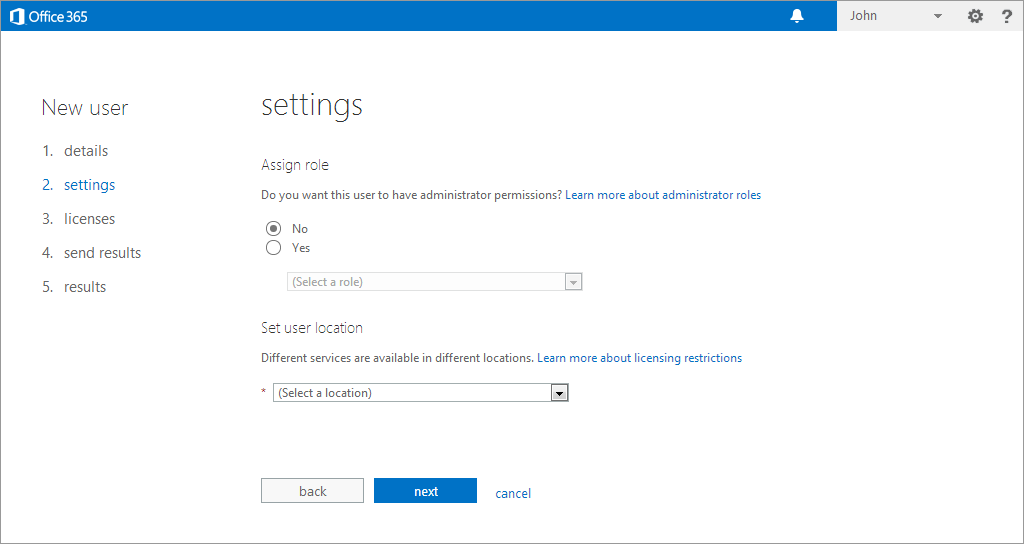 8. In the Assign role page define the following settings:
| Option | Description |
| --- | --- |
| Do you want this user to have administrator permissions? | No |
| Set user location | Select your location from the drop down list. |
9. click next.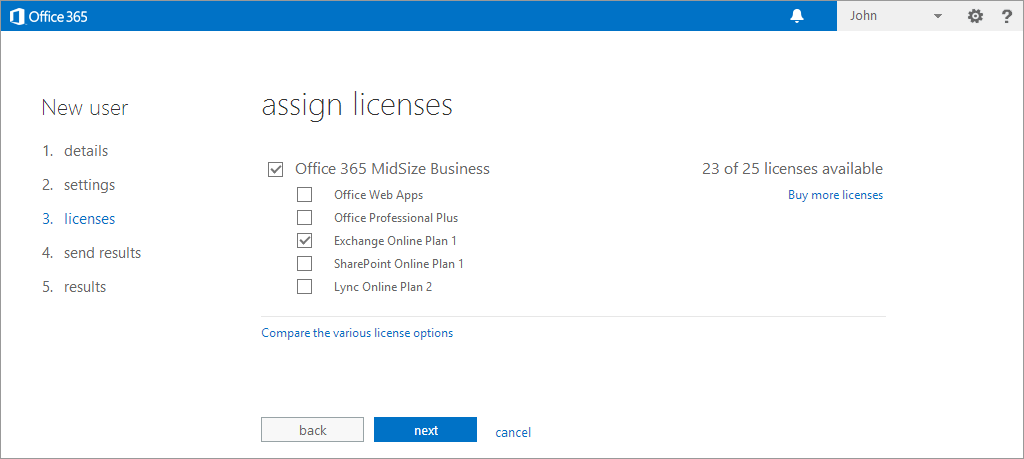 10. In the assign licenses page, select only Exchange Online Plan 1, then click next.
11. In send results in email page specify the email address where you would like to receive information about the new users and any corresponding temporary passwords. These results can be emailed to up to five recipients. Enter the email addresses separated by semicolons and click create.
12. In the results page, take a note of the new user name and temporary password.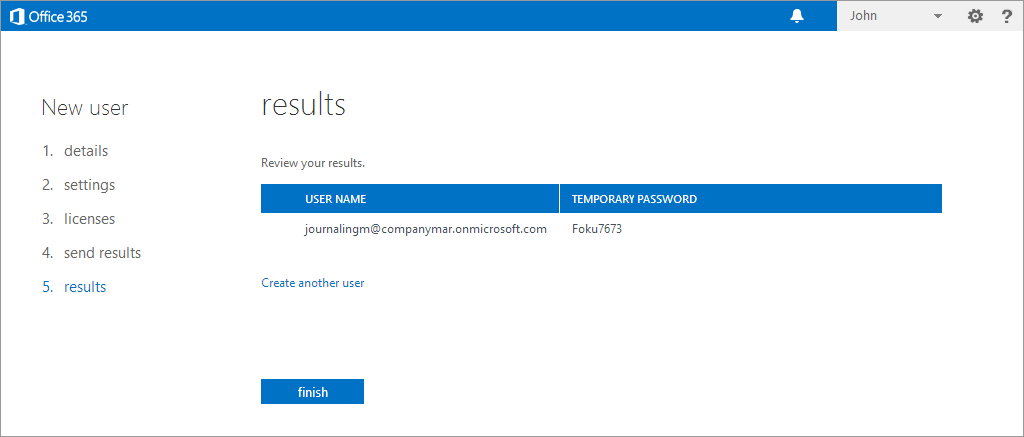 13. Click finish.
See also:
Configuring Forwarding Rule in Microsoft Office 365