Configuring GFI Archiver
The Configuration page enables you to customize and configure various aspects of GFI Archiver, including sources of archiving, archive stores management, connection to GFI Archiver and policies that help you manage better your archives. This page provides also a comprehensive overview of the settings currently in force within GFI Archiver. Click Configuration tab to load the Overview of current settings page.
NOTE
Use the buttons located in the top right hand corner of the Configuration page to switch between Tile and List View.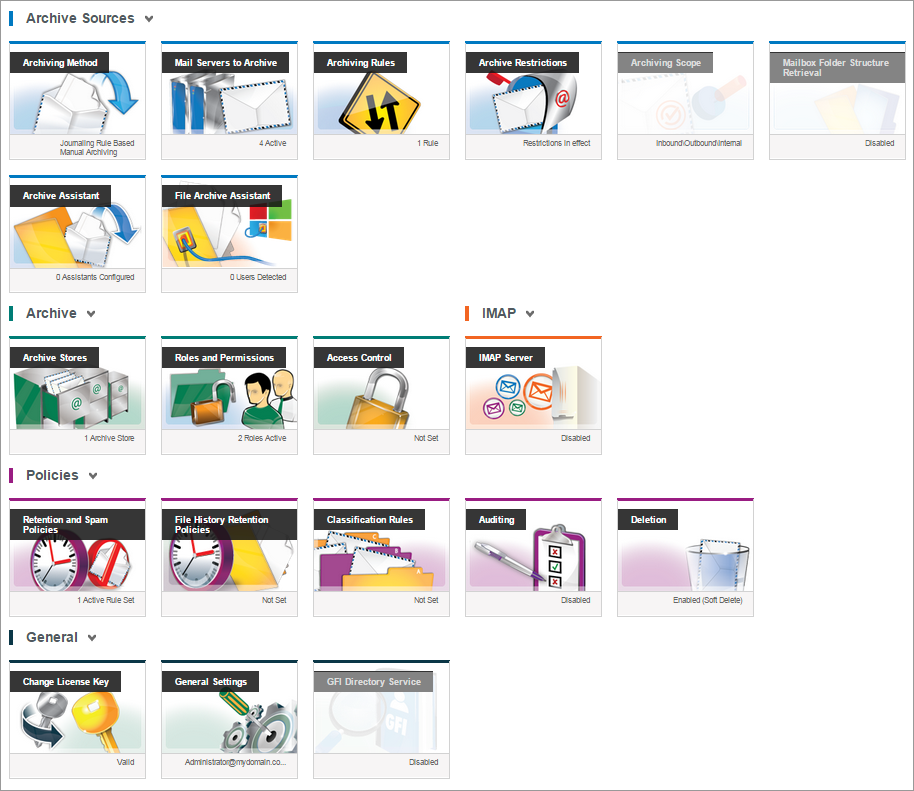 The table below describes the information available.