Disabling read receipts for Microsoft Office 365 mailbox
When using GFI Archiver with an Microsoft Office 365 mailbox, read receipts are sent out by the journaling mailbox when emails sent with a request for a read receipt are removed from this mailbox and archived by GFI Archiver. The removal process generates an error saying emails were deleted without being read, regardless of whether the intended recipient of the email read it or not.
The following configuration helps you prevent this issue:
1. Log in into Microsoft Office 365 using the journal mailbox user account.
2. Go to Outlook tab.
3. Select Settings icon

then click Options.
4. Click Settings.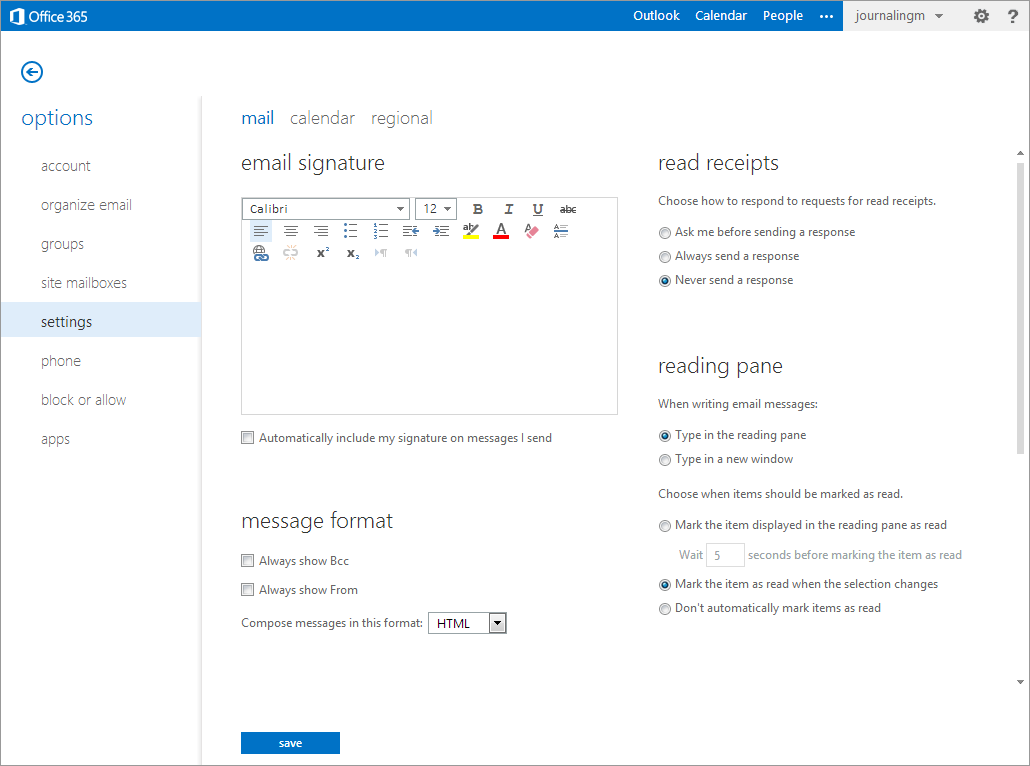 5. Under read receipts, select Never send a response.
6. Click save.
See also:
Setting up a Microsoft Office 365 Journaling Mailbox.
Setting up a 3rd Party Journaling Mailbox