Step 1: Setting up a 3rd Party Mailbox in
Microsoft Office 365
The following steps guide you to use a 3rd party email account as a JournalingA Microsoft Exchange Server feature which stores email copies in a central mailbox for various purposes, incl. mail archiving. MailboxA directory or folder used for receipt, filing, and storing messages of emails. in Microsoft Office 365. All emails exchanged between your users will be forwarded to this mailbox. Before carrying out the following configuration, ensure you have created a new email account with a third party provider such as outlook.com. In our example, we have created a user called journalingm@outlook.com.
To create a new contact in Microsoft Office 365:
1. Login into Microsoft Office 365 as a user with administrator rights.
2. Go to Admin > Exchange > Exchange Admin Center > Recipients > contacts.
3. Click add and select Mail contact.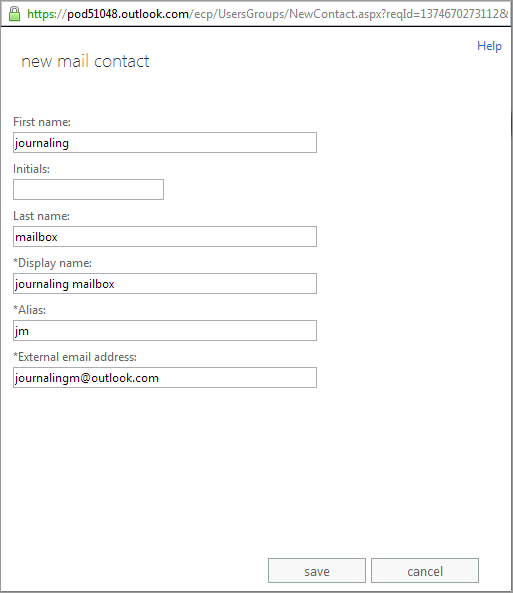 4. Add the user created in outlook.com as a new contact.
5. Click save.