Configuring Archiving Method
GFI Archiver offers different archiving options. Depending on your infrastructure and organization objectives you can use the Archiving Method to define how GFI Archiver collects items for storage in the archive stores.
IMPORTANT
Items are not archived if an Archiving Method is not configured.
To configure the Archiving Method:
1. Select Configuration tab and from Archive Sources, click Archiving Method.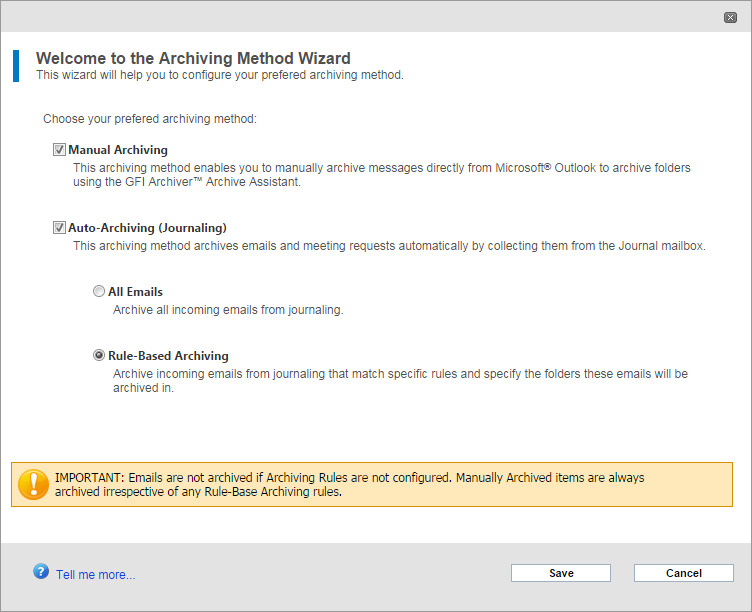 2. Click Configure Archiving Method.
3. From the Archiving Method Wizard page, select from the following options:
NOTE
More than one method of archiving can be selected. For example, you can enable Manual Archiving and Auto-Archiving (Journaling) of All Emails at the same time.
4. Click Save.