Backup Archive Store based on Microsoft® SQL Server and File System
In this type of Archive Store, the following information is stored:
Archived email metadata - Stored on the Microsoft® SQL Server database.
Compressed email binary source - Stored on disk.
To backup an Archive Store:
1. From GFI Archiver, go to Configuration > Archive StoresA collection of email sources, email metadata and search indexes within GFI Archiver and click

2. Take note of the following information for quick reference:
NOTE
Move pointer over the path to view the full path.
3. Launch the Services management console from Start > Run and type 'services.msc'.
4. Stop all GFI Archiver services.
5. Using the paths determined in step 2, backup the Archive Stores' email binary source and search index, either by manually copying and pasting the folders or using a backup utility.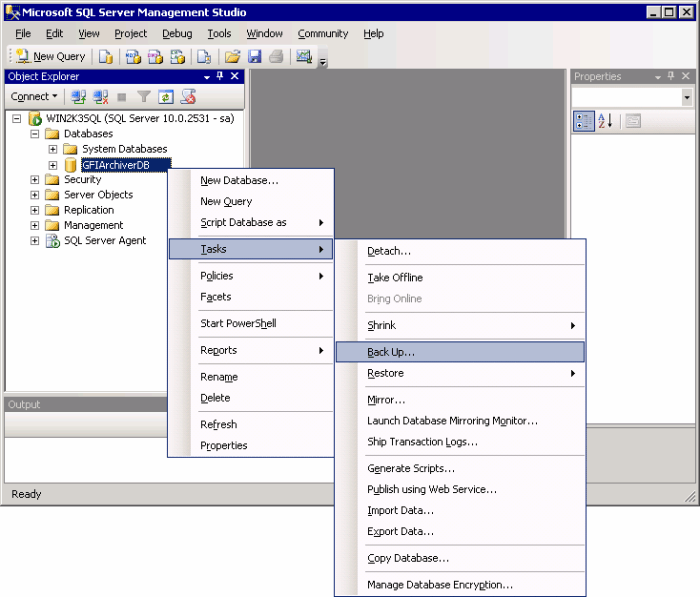 6. From the Microsoft® SQL Server, launch the Microsoft® SQL Server Manager and backup the archive database noted in step 2. To backup a database, right-click on the database and select Tasks > Back up….
NOTE
A maintenance plan can be created in Microsoft® SQL Server to schedule periodic backups of the archive database.
7. Return to the GFI Archiver server and from the Services management console, restart all GFI Archiver services.