Browsing Archived items
1. From GFI Archiver, select Archive tab.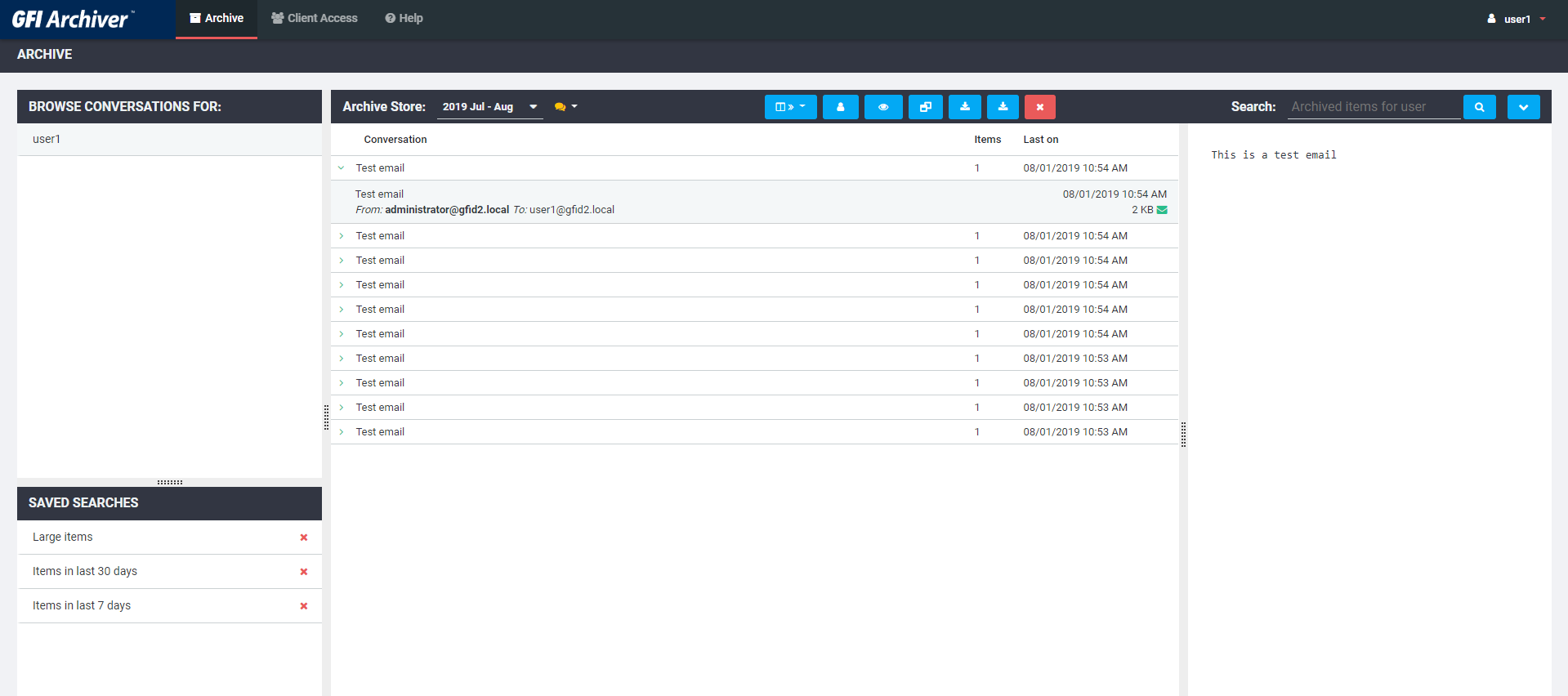 2. In the Archive tab, you can view archived items for all the mailboxes that you have been granted access to. You can also perform several actions as described in the table below.
Option
Description

Enables you to search for emails. Key in the words or phrases to search for and click the search button. Results are displayed in the emails pane.

Hides the email preview pane.
Shows the email preview pane at the bottom of the email list page.
Shows the email preview pane at the side of the email list page.
Displays emails in message view.
Displays emails in folder view.
Switch to calendar view and display archived calendar items.
Switch to file history view and display a list of files archived by the

File Archive Assistant

.
Displays the list of mailboxes that are currently logged in that the user has access to. From the Account list, select the Archive Store to view mailboxes to form the List accounts in archive option. Click Close to exit Account list.

Deletes the selected Emails if Email Deletion has been enabled by your System Administrator. If Email Deletion is not enabled, this icon will not be displayed.
NOTE
By default, GFI Archiver displays 25 items per page. To change this value, click the user name displayed on the top right hand corner of your screen, click Preferences and change the value of the Number of items to display per page option. Click Save.