Installation information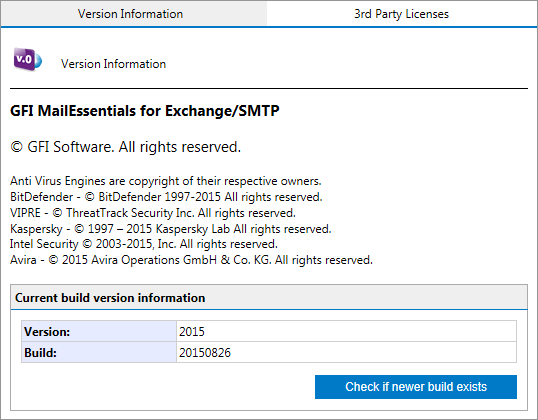 To view the GFI MailEssentials version information, navigate to About node. The Version Information tab displays the GFI MailEssentials installation version and build number.
To check whether you have the latest build of GFI MailEssentials installed on your machine, click Check if newer build exists.
NOTE
Always quote your GFI version and build information when contacting GFI support.
The 3rd Party Licenses tab lists third party components in use by GFI MailEssentials.