Disabling email processing
Disabling email processing disables all protection offered by GFI MailEssentials and enables all emails (including spam and malicious emails) to get to your user's mailboxes. Email processing is typically disabled only for troubleshooting purposes.
To enable/disable GFI MailEssentials from processing emails:
1. Launch the GFI MailEssentials Switchboard from Start > Programs > GFI MailEssentials > Switchboard and select Troubleshooting  tab.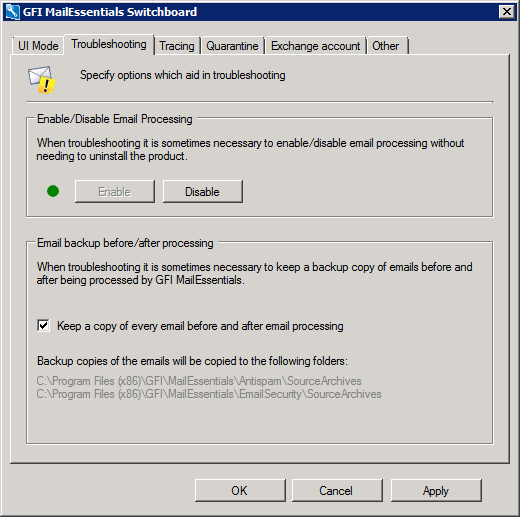 2. Click Enable or Disabled to enable or disable email processing
NOTE
Some services are temporarily stopped while performing this operation. This may affect mail flow and/or email scanning.
3. In the Service Restart Required dialog, click Yes to restart services.
4. Click OK.