Agent scheduled scans
GFI LanGuard enables you to configure scheduled scans on computers running agents. Scheduling can be configured from the Agent properties dialog as follows:
Launch

GFI LanGuard

.
From the Home screen, select View Dashboard

A graphical representation that indicates the status of various operations that might be currently active, or that are scheduled.

.
From the computer tree, right-click the computer/computer group you want to configure and select Properties.
Click Agent Status tab > Change scan schedule....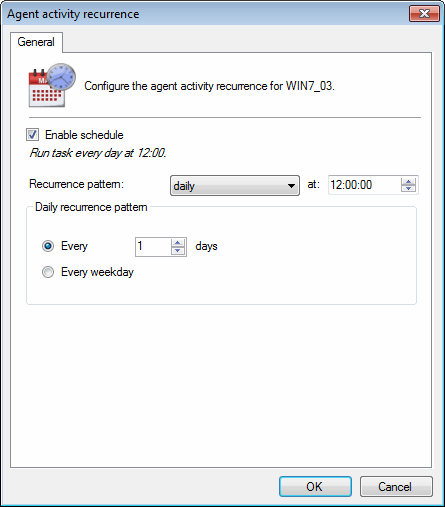 Select Enable Schedule and configure the recurrence pattern.
Click OK.