Ping
Use the Ping Tool to test network connectivity from the Exinda appliance to other hosts on the WANWide Area Network or Internet.
On your browser, open the

Exinda Web UI

(https://Exinda_IP

Internet protocol

_address).
Key-in the User and Password.
Click Login.
Click Configuration > System > Tools > Ping.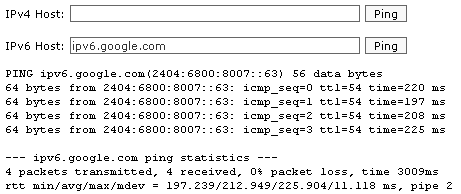 In the IPv4 host or IPv6 host field, specify an IP address or fully qualified domain name to attempt to ping.
Click Ping. It may take a few seconds for the ping operation to complete and display the results.