How to process events for the Local domain
This option enables you add one or more computers that are on the same domain or workgroup as GFI EventsManager. The Automatic Network Discovery wizard enables you to select the type of event sources you want to add and then lists the sources that are detected.
To process event from computers on the same domain/workgroup:
1. Open the GFI EventsManager Quick Launch Console. In the welcome page, click Process events - Local domain. This opens the Automatic Network Discovery wizard.
Note
The wizard can also be launched from Configuration tab > Event Sources. From the left pane, right-click All event sources and select Scan local domain.
2. Click Next at the wizard welcome screen.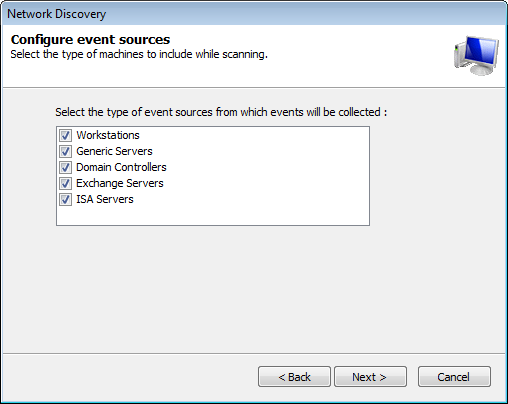 3. Select the type of event sources that the wizard will attempt to detect on your network. Click Next.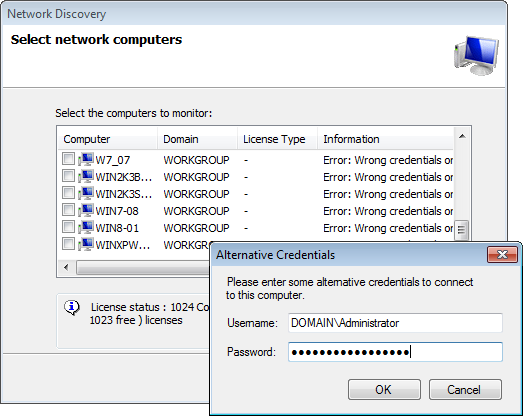 Note
If GFI EventsManager detects computers that cannot be logged onto using the supplied credentials, it enables you to specify alternate logon credentials for each computer you select.
4. Select a computer from the list and key in the username and password. Click OK to close the Alternative Credentials dialog. Repeat this step until all the required sources are added.
5. Click Next and Finish.
Note
To automatically add new computers that are joined to the same domain/workgroup as GFI EventsManager, you must configure Synchronization Options. For more information refer to Adding event sources automatically.