Deployment scenarios
GFI EventsManager can be installed on any computer which meets the minimum system requirements irrespective of the location on your network. If you want to collect event logs from Microsoft® Windows® Vista or later operating systems, GFI EventsManager must be installed on a machine running Microsoft® Windows® Vista, 7, Server 2008 or later.
Use GFI EventsManager to manage event logs generated by:
The same computer where it is installed
All the servers, workstations and network devices that are reachable from the computer on which it is installed on.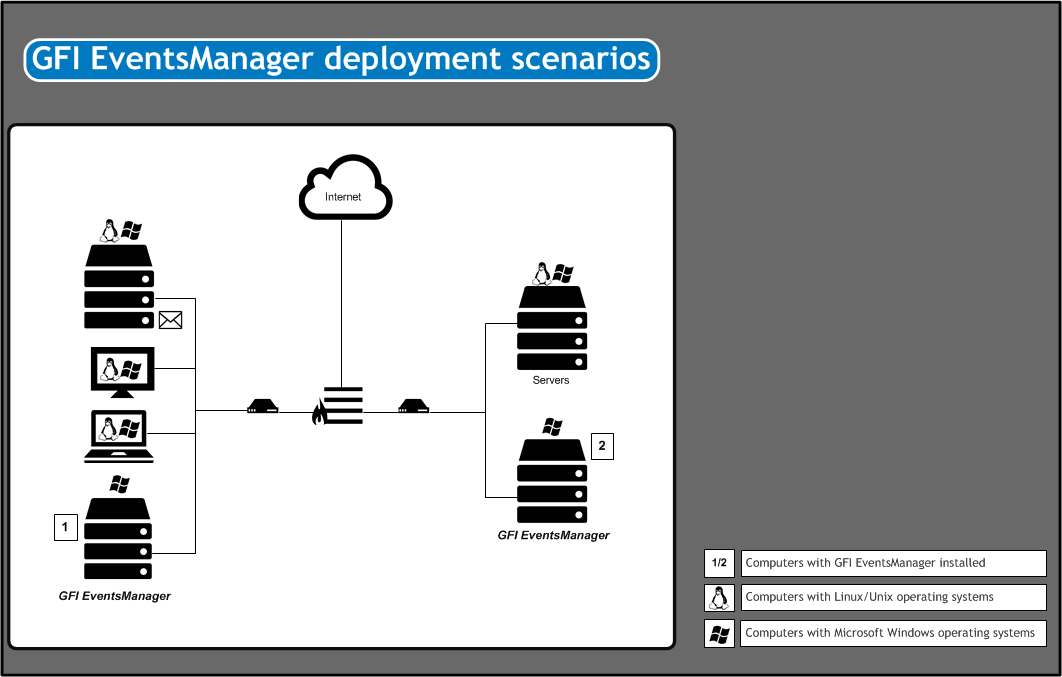 This section contains information about deploying GFI EventsManager in a:
Local Area Network (LAN) - Monitor activity of the main production network, servers and workstations
Demilitarized Zone (DMZ) - Monitor events generated by public service servers, such as mail servers, web servers and DNS servers
Wide Area Network (WAN) - Monitor events generated by computers and network devices spread across different geographical locations.