Configuring Alerting Options
Alerting options enable you to configure what alerts are triggered when particular events are encountered. For example, you can configure GFI EventsManager to send an email and SMS alert to one or more recipients when a critical event is processed.
To configure Alerting Options: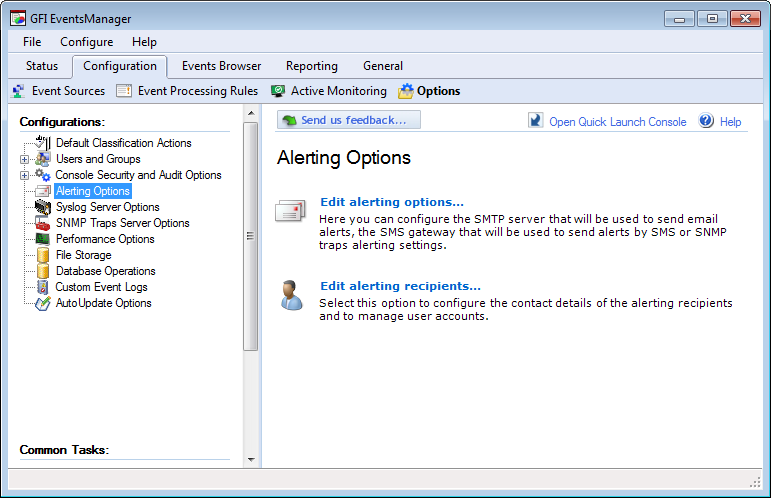 1. Go to Configuration > Options, right-click Alerting Options and select Edit alerting options...
2. Configure the alerting method of your choice.
Database errors alerts
This section describes how to configure email alerts when database errors occur. Database errors include backup failures, data corruption, size exceeding maximum size specified and other database operation errors
To configure database error alert settings:
1. From the Alerting Options dialog, click General tab.
2. Check the option Send email alerts on database errors and click OK.