Inappropriate Words
The Inappropriate Words area enables you to generate a report that identifies any inappropriate language used in emails. Inappropriate words can include words considered sexist, racist or swear words.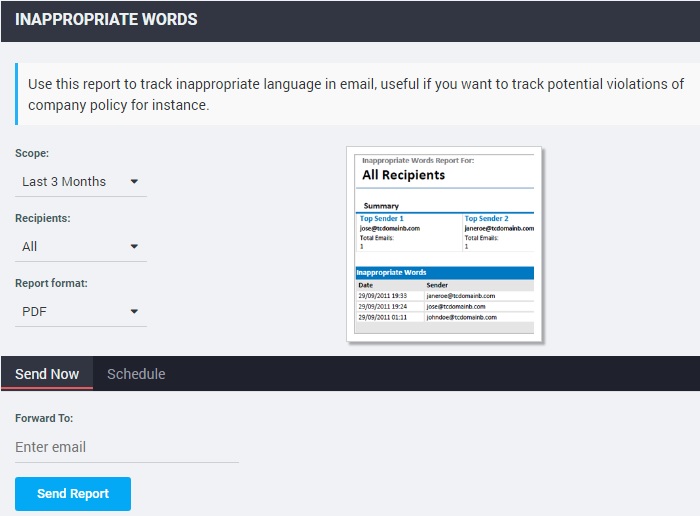 Filter the report using the following criteria:
| Option | Description |
| --- | --- |
| Scope | Specify date range or use default setting (Today). You can only select dates in the last 6 months. |
| Recipients | Select All, Internal Only, External Only |
| Report format | Select the type of output. Reports can be exported as an attachment in PDF or Excel (.xlsx) format. |
NOTE
To add more words to the Inappropriate Words list, launch the InappropriateWordsEditor.exe from C:\Program Files\GFI\Archiver\core\bin. Please note that this file contains rude words which can be offensive.
The generated report displays data in a table listing the following:
| Option | Description |
| --- | --- |
| Date/Time | Email date and time |
| Sender | Sender email address |
| Subject | Email subject |
For further information, refer to:
Generating MailInsights reports