Configuring the settings to synchronize
GFI MailEssentials provides you with the facility to configure which settings to synchronize between all the servers in the Multi-Server network.
To configure the settings to synchronize:
On the machine configured as the Master Server, locate and click the Multi-Server node.
Click the Configuration Sync tab.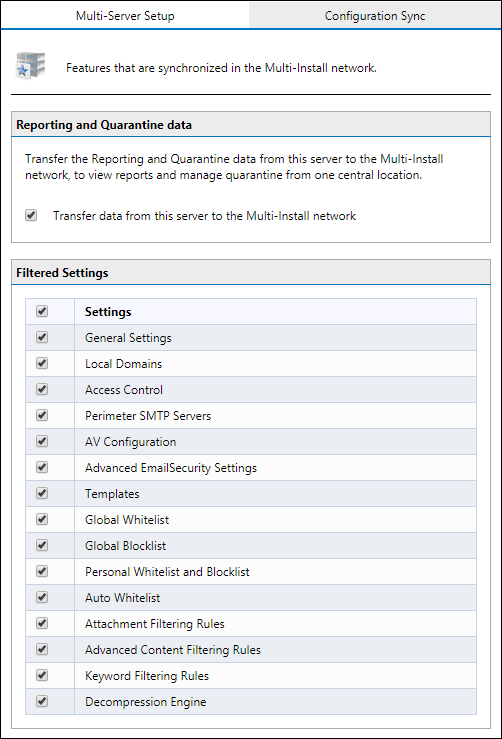 From the Filtered Settings area, select the settings to sync. Available settings are:
Click Apply.