Decompression Engine
The Decompression engine extracts and analyzes archives (compressed files) attached to an email.
The following is a list of checks performed by the decompression engine:
Password protected archives
Corrupted archives
Recursive archives
Size of decompressed files in archives
Amount of files in archives
Scan within archives
Configuring the decompression engine filters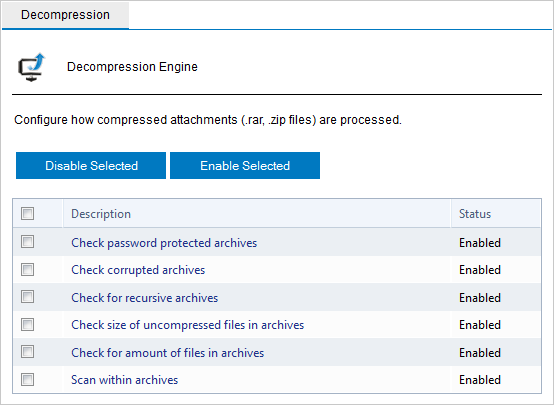 To configure decompression engine filters:
Enable/disable decompression filters
To enable or disable decompression filters:
Navigate to Content Filtering > Decompression Engine node.
From the Decompression engine page, select the checkbox of the filters to enable or disable.
Click Enable Selected or Disable Selected accordingly.