Creating new events processing rules
To create a new event processing rule:
1. Click Configuration tab > Event Processing Rules.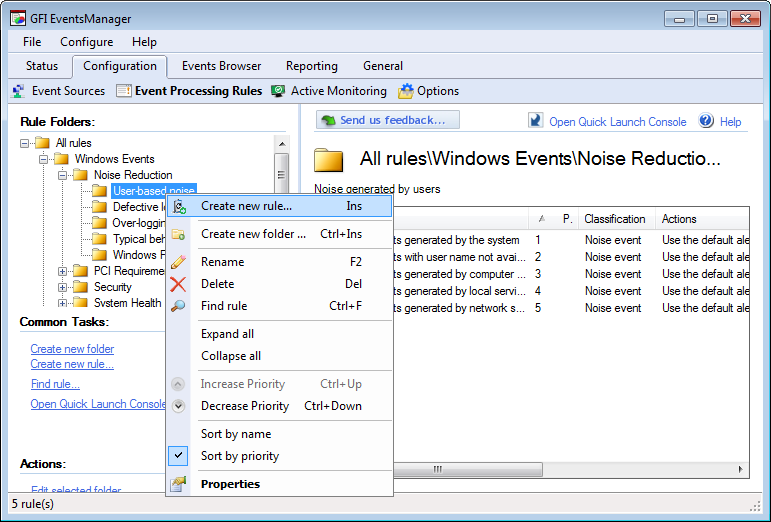 2. Right-click the rule-set where the new rule will be created and click Create new rule…
3. Specify the name and description (optional) for the new rule. Click Next.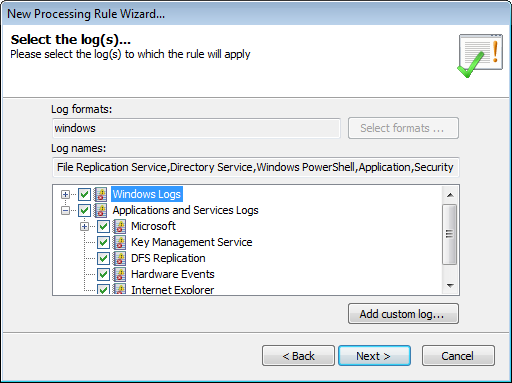 4. Select the event logs to which the rule applies.
5. (Optional) Click Add custom log… to insert an event log which you pre-configured. Click Next. For more information refer to Collecting custom events.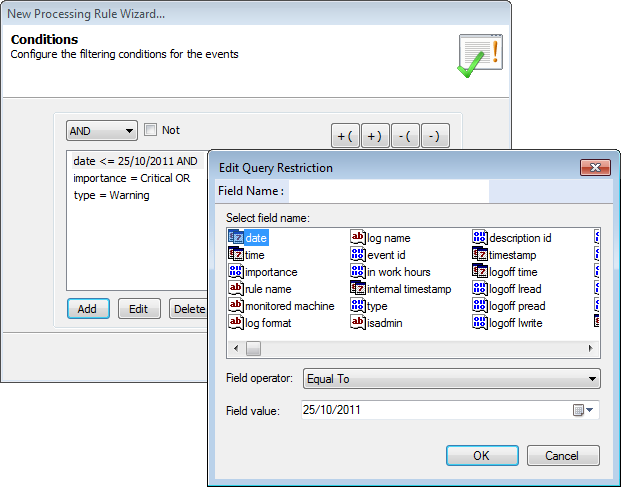 6. Click Add to select a field on which to base the query condition. For the selected field, specify the Field Operator and Field Value. Click OK.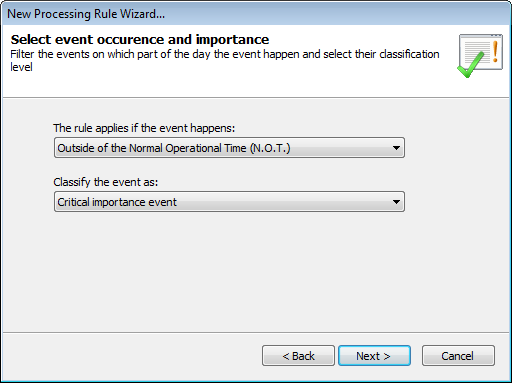 7. Specify the time when the rule is applicable. Example: anytime, during working hours or outside working hours. Working and non-working hours are based on the operational time parameters configured for your event sources. For more information refer to Configuring event source operational time.
8. Select the classification (critical, high, medium, low or noise) that will be assigned to events that satisfy the conditions in this rule. Click Next.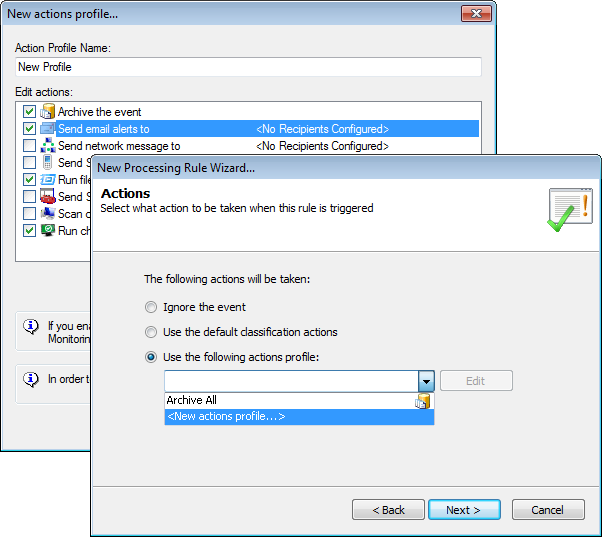 9. Specify which actions are triggered by this rule and click Next. Available actions are:
10. Click Apply and OK.