Removing departments
Removing a department from the list of departments.
IMPORTANT
Removed departments are not recoverable and settings are lost irrevocably. Deleting a department will not affect any users created using that department.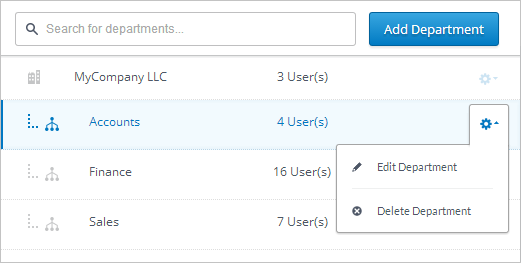 From the Departments screen, click

next to the department to delete and click Delete Department. Click OK to confirm deletion.