Users
GFI FaxMaker Online provides a complete set of functions to manage user accounts. Go to

> UsersAccounts configured in GFI FaxMaker Online that can send and receive faxes. to manage users allowed to send and/or receive faxes from your account. Only users that are listed and enabled in the Users node can send faxes using the GFI FaxMaker Online service.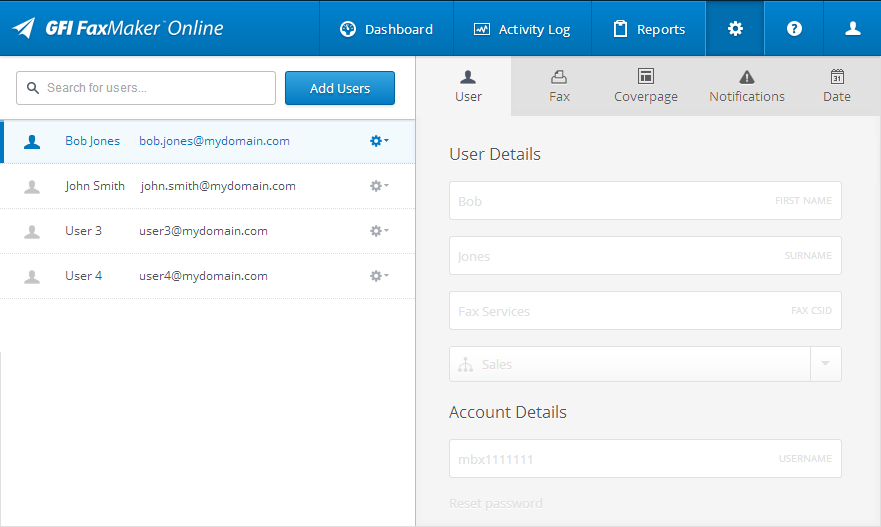 The list of users is displayed in the left pane, including the name, surname and email address.
Click Add users to add new GFI FaxMaker Online users. For more information refer to Adding new users.
Click

next to a particular user and select action to perform.
Option
Description
Edit User

Edit the user's properties in the right-pane. When editing is complete, click Save to apply changes or Discard Changes to cancel any modifications applied.

Configure:

Suspend User
Use this feature to temporary disable fax activity of the fax user's account, without having to delete the user. For more information refer to Suspending users.
Remove User
Delete the user from the list of users. Removed users are not recoverable and settings are lost irrevocably. For more information refer to Removing users.