Step 2: Run the GFI Archiver Import Export Tool to Import from PST Files
Run Import Export Tool to extract emails and calendar items from PST fileA file used to store local copies of email, calendar events, contacts and other items within Microsoft Office Outlook..
1. Navigate to Start > Programs > GFI Archiver > GFI Archiver Import Export Tool.
2. Click Import from .pst files.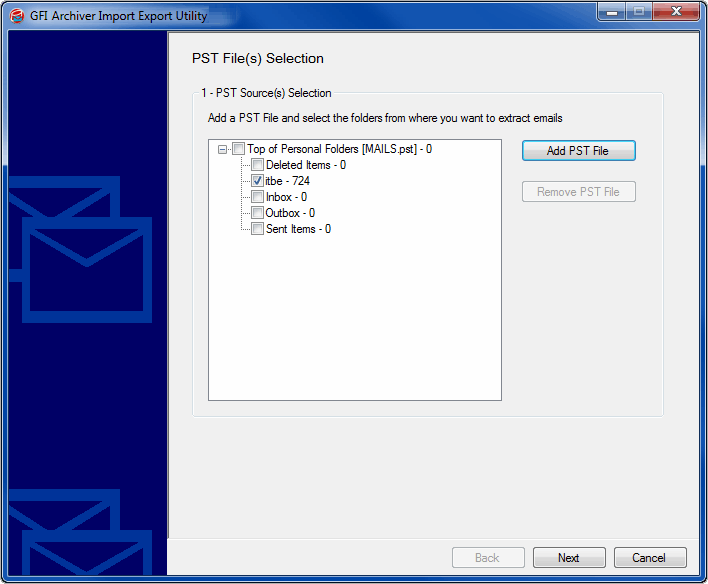 3. Click Add PST File and select a PST file to extract. Repeat for each PST file to be added.
4. Click Next when all PST files are added.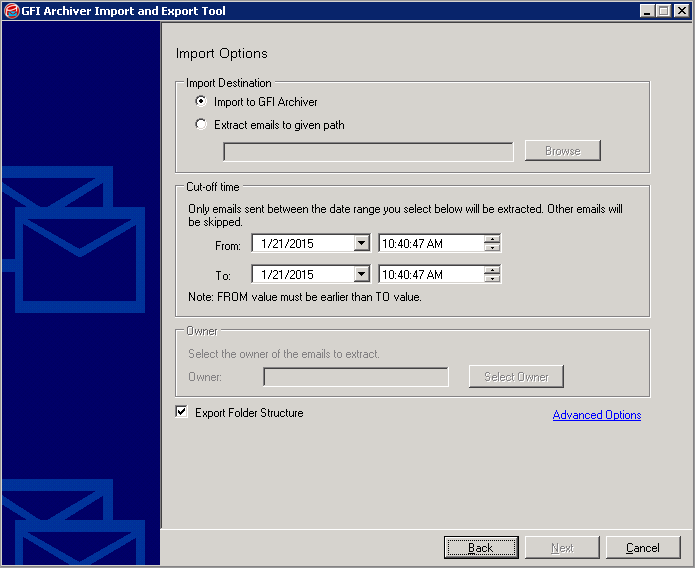 5. From Import destination area, select one of the following options:
6. In the Cut-off time area, specify a date range. Emails and calendar items that fall between the specified dates are extracted, all others are ignored.
7. In the Owner area, enable Select the owner of the emails to extract and specify the user in the Owner text box.
Example: If user@testdomain.com is specified in the Owner field, imported items are displayed under user@testdomain.com.
8. Click Next to start the export process.
9. When the process completes, click Finish.
NOTE
The duration of the process depends on the amount of items to extract.