Upgrading the Database Schema
It is important that all Database Schemas are upgraded to the latest schema to ensure GFI Archiver works correctly. This process can be carried out either during the upgrade process (by the Installation Wizard) or at a later stage using the Bulk Schema Upgrader.
Use the Bulk Schema Upgrader to:
Upgrade the

GFI Archiver

database schemas or
Verify that you are using the latest database schema
To launch the Bulk Schema Upgrader:
1. From the GFI Archiver machine, go to the GFI Archiver installation folder, open BulkSchemaUpgrader folder and click BulkSchemaUpgrader.exe.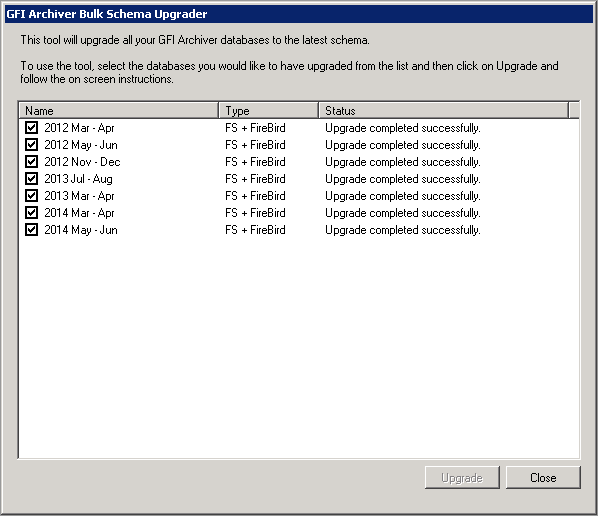 2. Select the databases to upgrade and click Upgrade.
NOTE
When upgrading the database schema of an SQL database, enter the credentials of the System Administrator, SA user, or the database owner (dbo role) when prompted.