Changing version check settings
Enable, disable and configure the GFI Archiver version checks. This enables GFI Archiver to check for and advise you of any new versions of GFI Archiver.
1. Select Configuration tab and click General Settings.
2. Click Additional Settings.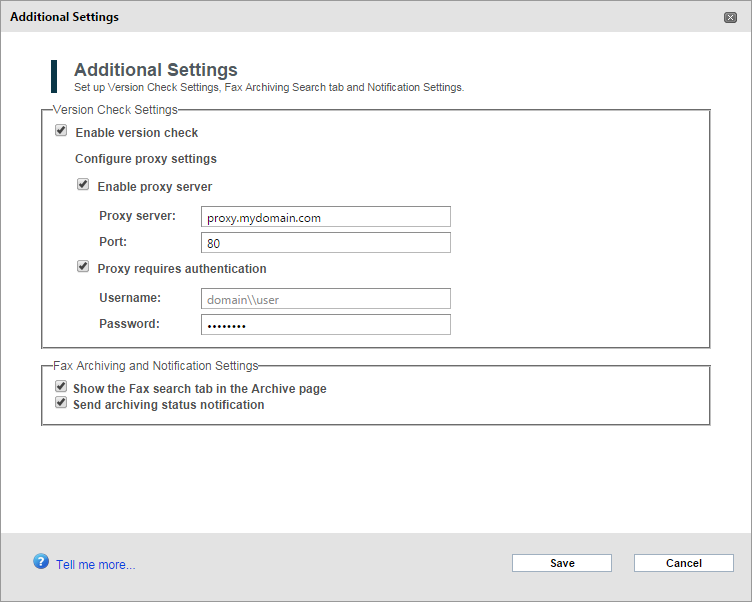 3. Perform all the required modifications from the list of available options.
| Option | Description |
| --- | --- |
| Enable Version Check | Enables/Disables the GFI Archiver Version Check. Uncheck option to disable GFI Archiver automated checks for newer versions. |
| Enable Proxy server | Instructs GFI Archiver to use a proxy server to connect to the GFI Software Ltd servers and check for updated versions. |
| Proxy server/Port | Defines the Proxy server and the port that GFI Archiver uses to connect to the GFI servers for version check purposes. |
| Proxy requires authentication | Enable option if the Proxy server specified in the Proxy server and Port fields requires authentication. |
| Username/Password | Defines the username and password that GFI Archiver uses if the proxy server uses authentication. |
4. Click Save to save new setup.
See also:
Configure the Fax Archiving search tab
Configuring Archiving status notification