Changing General Settings
Specify the administrator email address and email server details for notifications:
1. Select Configuration tab and click General Settings.
2. Click General Settings.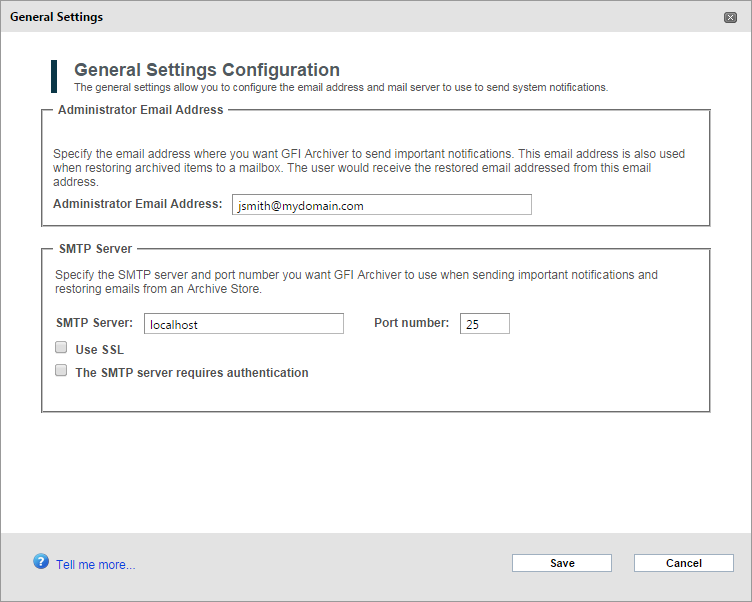 3. Perform all the required modifications from the list of available options.
| Option | Description |
| --- | --- |
| Administrator email address | Defines the administrator email address where important notifications are sent. |
| SMTP Server | Defines the SMTP server used by GFI Archiver to send notifications and to restore emails from Archive Store. |
| Port Number | Defines the port number over which GFI Archiver will communicate to the SMTP server. Default value: 25 |
| Use SSL | Instructs GFI Archiver to connect and communicate with the SMTP Server using SSL. |
| The SMTP requires authentication | Instructs GFI Archiver to connect to the SMTP server using a username and a password. The username and password fields are automatically displayed if this option is chosen. |
4. Click Save to save new setup.
5. Click Send a test email to confirm that details are correct.