Create a new Scanning Profile
The Scanning Profiles Editor enables you to create new scanning profiles. To create a new custom scanning profile:
1. Launch GFI LanGuard.
2. Click the GFI LanGuard button and select Configuration > Scanning Profile Editor. Alternatively, press CTRL + P to launch the Scanning Profiles Editor.
3. In Scanning Profiles Editor from Common Tasks, click New scanning profile.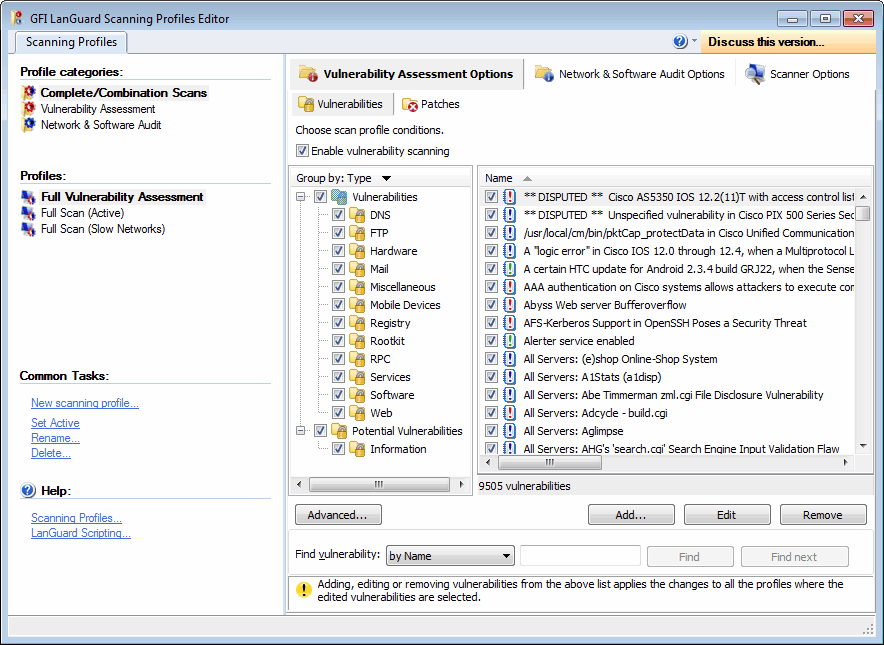 4. Specify the name of the new profile and optionally select Copy all settings from an existing profile to clone settings from an existing profile.
5. Click OK to save settings. The new scanning profile is added under Profiles in the left pane.