Integrating
Kerio Connect

with

Kerio

Operator

If you have both Kerio Connect and Kerio Operator, you can use the Click to CallA feature of Kerio Connect Client that enables you to call any number from a message or from contact details just by clicking the number. feature to place calls through Kerio Connect Client.

With Click to Call, users can dial numbers from their Kerio Connect Client using Kerio Operator.
Configuring
Kerio Connect
An administrator with full access rights must connect Kerio Connect to Kerio Operator.
NOTE
Users must have identical usernames in both Kerio Connect and Kerio Operator to use the Click to Call feature.
Login to

Kerio Connect

Administration.
Go to the Configuration > Advanced Options section.
On the

Kerio Connect

Client tab, type the name of the

Kerio

Operator server.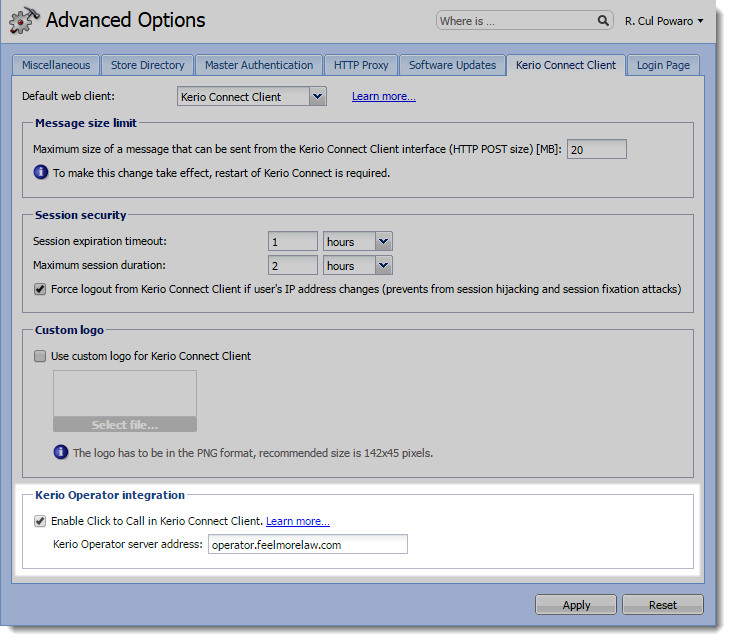 Configuring
Kerio

Operator

No special configuration is necessary in Kerio Operator. If you use an outgoing prefix in your environment, you must add a number transformation rule to Kerio Operator.