Web client address book
The GFI FaxMaker web client address book enables you to store and manage lists of recipients, contact details and their particulars. Contacts in the address book may be shared with all GFI FaxMaker users or stored as private, accessible only by the user who created the contact. When GFI FaxMaker is installed in a Microsoft Exchange environment, the address book may also retrieve the user account's personal contacts.
When composing a fax or SMS, click To next to the field where recipients are specified, to load the address book.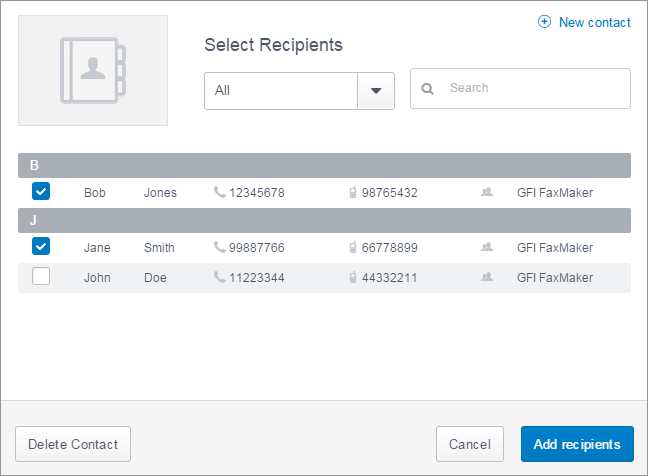 Choose the actions to do in the web client address book: