Receiving Options
To configure fax receiving options:
1. From GFI FaxMaker Configuration, right-click Sending/Receiving Options and select Properties.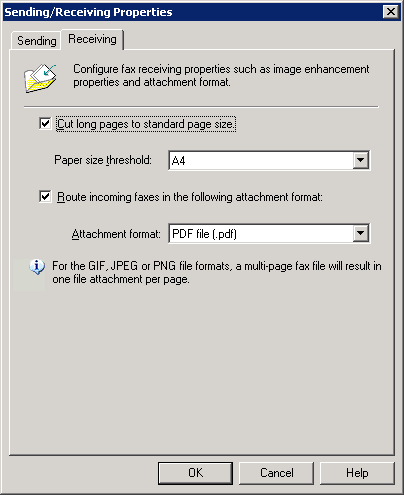 2. From the Receiving tab, configure the following options:
| Option | Description |
| --- | --- |
| Cut long pages to standard page size | If a received page is longer than 1.5 times the selected page size, page is cut to the selected size. |
| Paper size threshold | Select the paper size for the received faxes. Incoming faxes more than 1.5 times the paper size, are automatically cut to the selected size. |
| Route incoming faxes in the following attachment format | Select the format in which received fax files are stored and forwarded to recipients. |
3. Click OK.