Reports in EMC
In tenant view, click Reports on the top menu to view, edit, or delete existing reports, create new ones, and schedule reports. Besides, the EMCExinda Management Center, SaaS service to centrally monitor and configure multiple Exinda appliances supports updating reports in bulk.

All reports in the EMC are split by report accessibility. Public reports are available for all users. Private reports are available only for the user who created them. Custom reports which you create can be either public or private.
The EMC also includes a set of predefined public reports. You cannot edit or delete these reports.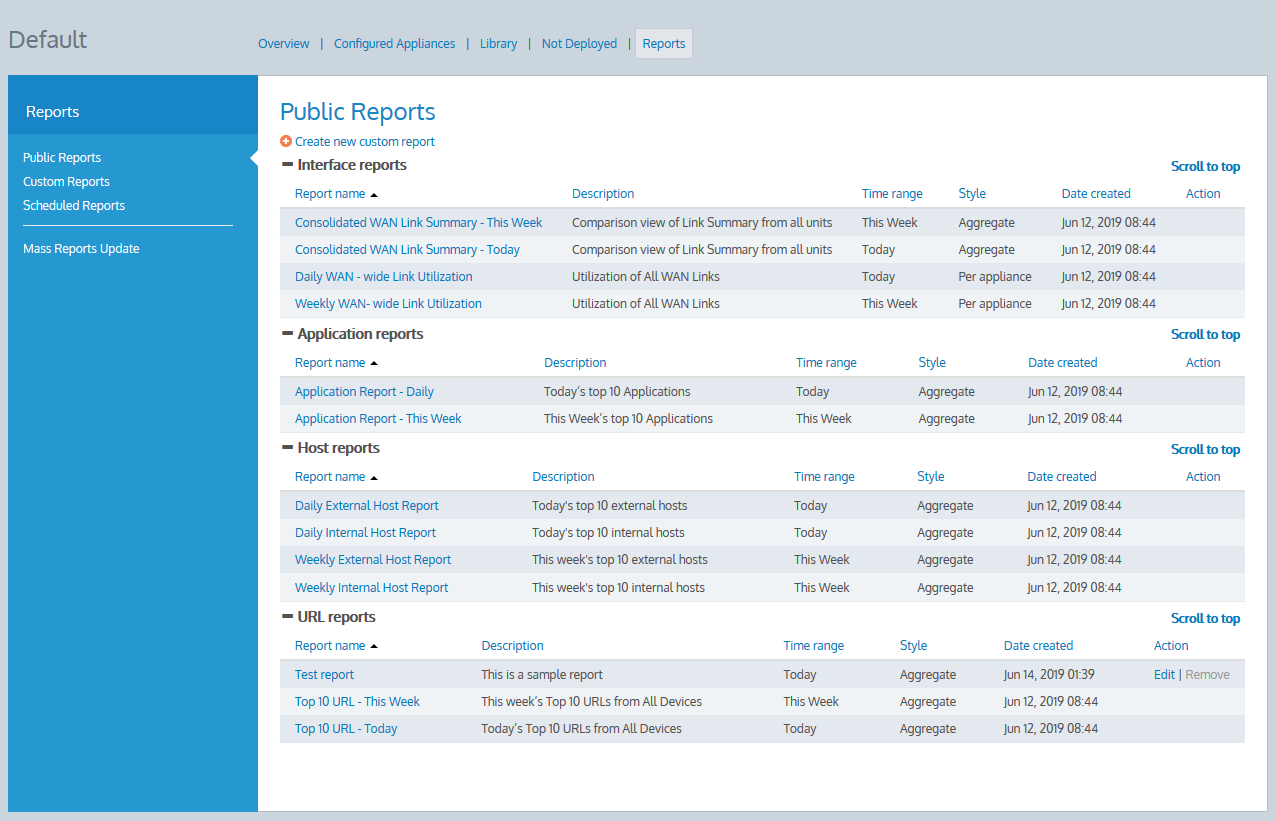 Viewing reports
You can view any report in yourbrowser, then export the results into PDF and sent it by email. Additionally, you can personalize the PDF by adding your company's logo.
Creating and editing custom reports
You can create, edit, and delete your own reports. Additionally, you can change visibility, time range, and add or remove appliances for multiple reports in bulk.
Scheduling reports
You can schedule reports to run daily, weekly, monthly, or yearly. A PDF with the report is then sent by email to users in your organization. The schedules can be updated if required. You can also resend or download the latest report manually by clicking ZIP or Email in the On Demand column.
Note that you can schedule a maximum of 10 active reports, that is, the reports that are generated and sent on schedule. The unused reports can be deactivated.