Analyzing reports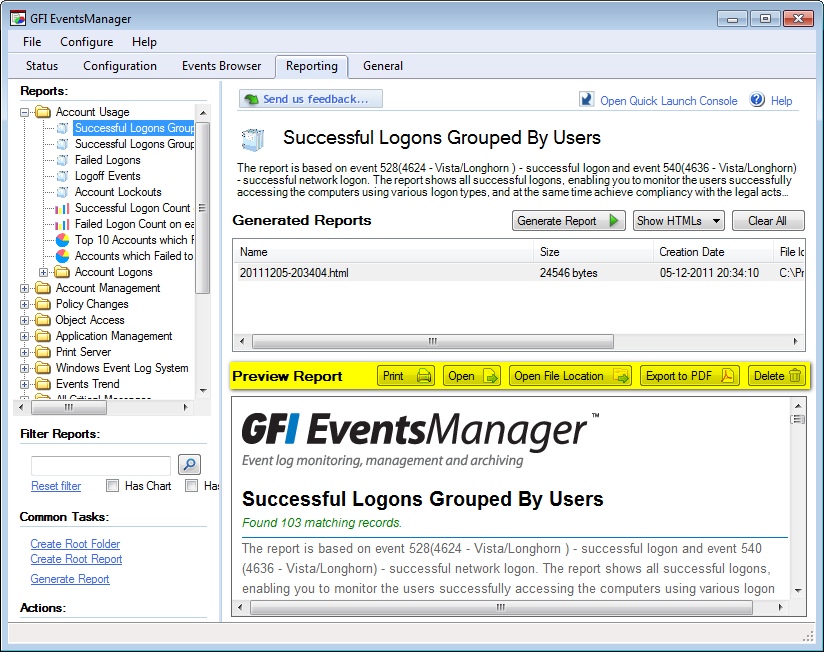 The reporting system of GFI EventsManager comes with dedicated tools to help you analyze and export reports. Once a report is generated, select it from the list of Generated Reports and use the common controls which help you run common report analysis commands. The available tools are described below:
Option
Description
Print

Use the Print option to view a print preview, configure printer settings and print the selected report.

Open
Use the Open button to open the selected report in a browser.

GFI EventsManager

uses your default browser to view reports in HTML.
Open File Location
Open File Location enables you access the folder containing the report for backup or archiving purposes.
Export to PDF
Use Export to PDF to export the selected report to Portable Document Format.
Delete
Click Delete to remove a generated report from the list.