Configuring Database Operations
To configure Database Operations:
1. Click Configuration tab > Options.
2. From Configurations, right-click Database Operations and select Properties.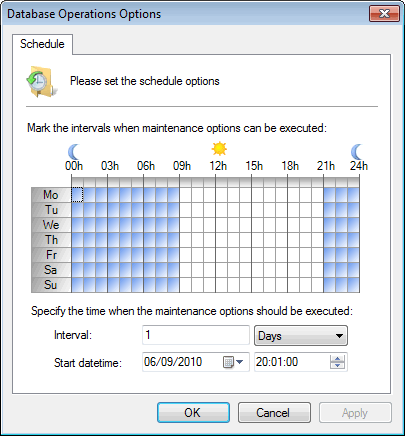 3. Configure the options from the tabs described below:
Tab
Description
General

Specify the unique identifier by which this instance of GFI EventsManager will be identified on the network. This identifier is used as part of the export file-name during Export to file operations.

Schedule

Through the Schedule tab, specify:

Hours of the day during which maintenance jobs can be executed
The interval in hours/days with which maintenance jobs will be executed
The scheduled date/time when maintenance jobs will start being executed.
4. Click Apply and OK.