Create a public user in Active Directory
Go to Start > Administrative Tools > Active Directory

A technology that provides a variety of network services, including LDAP-like directory services.

Users and Computers.
Expand the domain node in the right hand pane and select Users.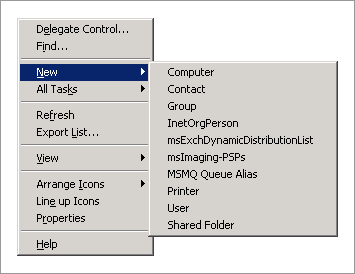 Right click in the left pane and select New > User from the context menu.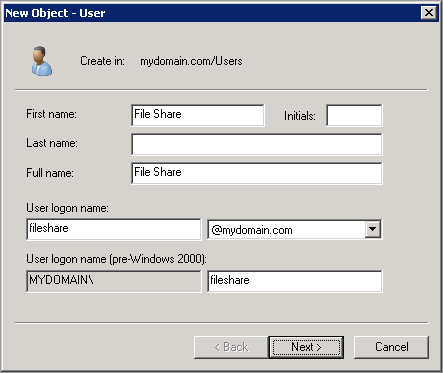 Enter the required details and click Next.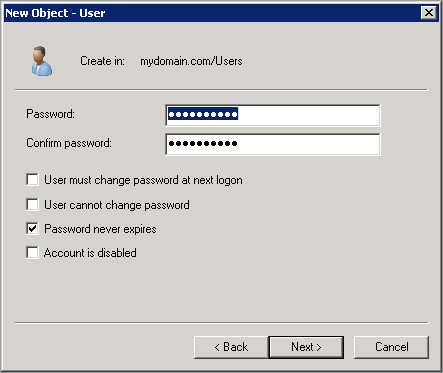 Key in a password in the available field. Key in the password again in the Confirm password field.
Select Password never expires.
Click Next.
Click Finish.